Video: Rare Sighting Of 16-Foot Shark Swimming Near Popular Beach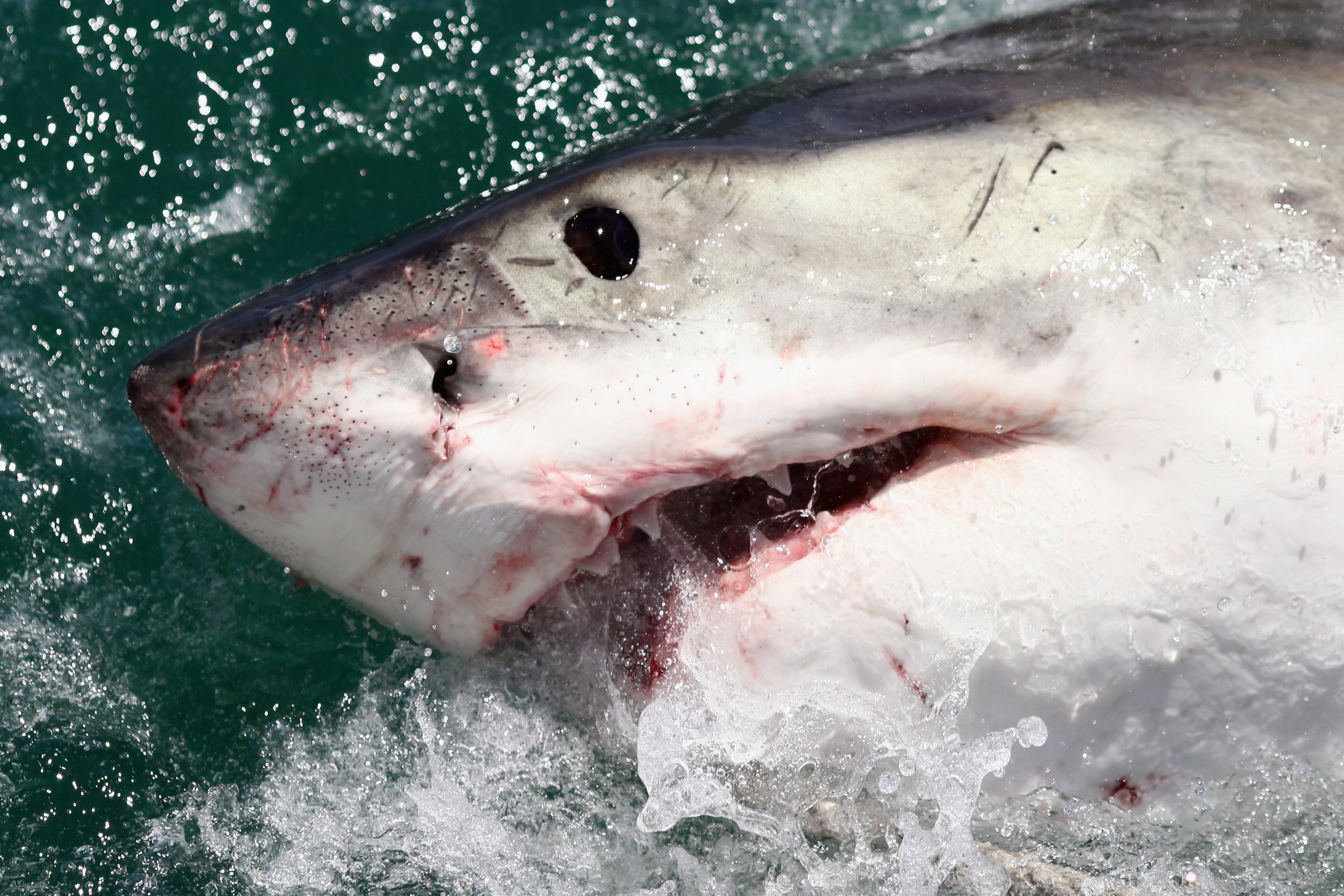 An enormous great white shark was spotted swimming less than 200-feet off the coast of a popular Australian beach. It's one of the biggest ever to be seen lurking near the island continent, The Australian reports.
David Riggs, a documentary filmmaker, captured a video of the more than 16-foot, colossal creature lurking near a patrol boat operated by the Western Australia Department of Transportation. The drone footage—which has been viewed more than 363,000 times and shared more than 2,200 times on Facebook—has lead observers to believe the shark is at least 16-feet long, based off its size in comparison to the about 27-foot boat its next to. The exact length of the shark is unknown, but seeing one of this size so close to the shoreline is unusual, Riggs told The Australian.
In a separate Facebook post, Riggs noted that Esperance, the tourist town where the shark was spotted, is no stranger to shark sightings, but that shouldn't spark fear.
"Esperance has had a drama with small white shark/human interactions at Kelp Beds every year for some time now. Those sharks are quite light in colour .. like they are coastal creatures," he wrote. "The ones that are here right now are pretty much black .. like they have followed the dead sperm whales we have on the beach down here at the moment from the deep waters off the shelf."
Furthermore, he notes that more efforts should be done to tow the the dead whales back out into the ocean, rather than spending hundreds of thousands of dollars to ship them off to a landfill.
In early December, authorities were faced with the challenge of moving a 59-foot dead whale that washed up on a Western Australian beach, weighing more than 121,000 pounds, Yahoo7 reports.
"Because of the size of the whale we are having to build a toboggan type thing," Ian Fitzgerald, Shire of Ravensthorpe chief executive , told Yahoo7. "Hopefully it'll slide along the sand with a bit of help from a couple of dozers."
Removing the carcass is especially important right now considering its summer in Australia, therefore more beachgoers and tourists will be present.
"We don't want to attract sharks and in January we have swimming lessons conducted on the beach," Fitzgerald said.