Harrowing Footage Shows Refugee Toddler Rescued at Sea By Turkish Fishermen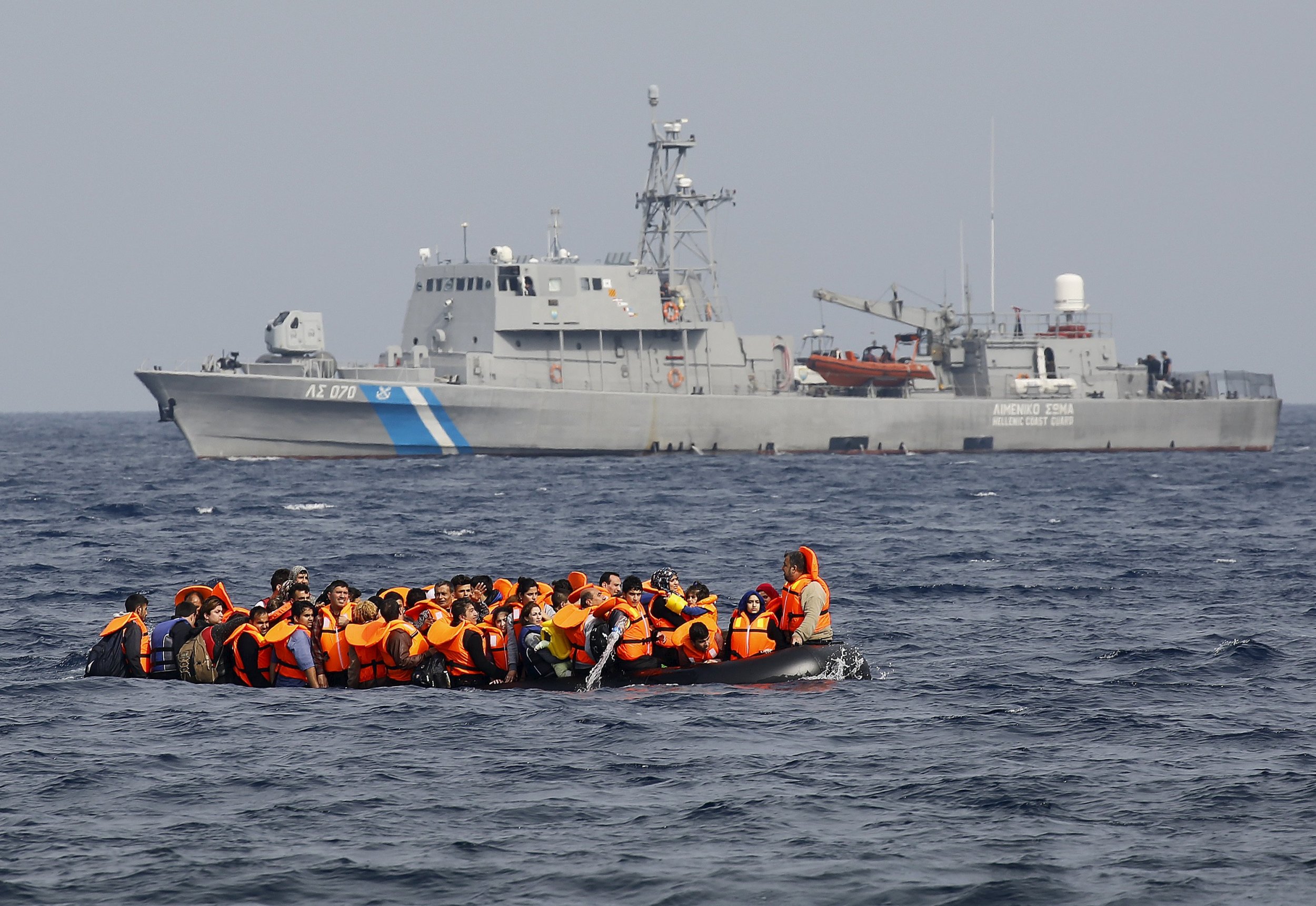 Video has emerged of the dramatic rescue in the Aegean Sea of a refugee family, which includes an 18-month-old toddler, by a Turkish fisherman.
The distressed family were spotted in the Aegean Sea last week by fishermen Cenap Gumran and Recep Evran after their boat capsized en route to Greece, according to Channel 4 News. In the video, one of the fisherman uses a metal pole to pull one of the children to safety, before reaching into the sea and grabbing the body of toddler Muhammed Hasan. The fisherman told Turkish newspaper Hurriyet that they initially thought he was dead.
"He was all pale. We suspected hypothermia, as he was cold and his hands and feet were all white. He was also frothing at the mouth. We covered the baby with a blanket, tried to rescue him," Evran, who is captain of the boat, told Hurriyet. "After our call, a tow boat from the harbor arrived to help us before taking the baby to Kuşadası."
"He is alive! He is alive! My God, he is alive!" one of the men shouts upon realizing the toddler isn't dead. He then helps Hasan cough up water and wraps him in a blanket. Hasan survived his ordeal at sea, although two people died and 16 went missing from two separate incidents on boats traveling from Greece to Turkey last week, Hurriyet reports.
Gumran and Evran met Hasan and his mother, Lorin Halef, in the Turkish province of Izmir on Saturday, NBC News reports. Hasan's father remains in Syria, Halef said. Hasan is now in good health, the Guardian reports.
"You both gave him a second life," Halef told the fisherman during their meeting. "We are grateful to you. May God bless you."
More than 700,000 people have entered Europe via the Mediterranean Sea since the beginning of the year, according to Frontex, the European Union border agency. As winter approaches, European officials are concerned that refugees could soon risk freezing to death.