Video Resurfaces of Will Smith Advising Against Violence, After Oscar Slap
An old video of Will Smith advising against violence has resurfaced in light of his controversial appearance on the Oscars stage Sunday night, where he slapped comedian and award presenter Chris Rock for making a joke about his wife Jada Pinkett Smith.
In the clip from "The More You Know"—a series of public service announcements broadcast by NBC in the 1990s—Smith describes a similar scenario to Sunday's events, where someone might be trying to insinuate a fight, and advises the audience to "use their head" to defeat the aggressor.
"Hey, check this out. Here's the situation. Say you out with your boyfriend or your girlfriend, you know, you're at school, you're at a club or something getting busy, just having fun," the actor tells the camera.
"Somebody steps up to you, they tell you they want to rumble. Alright, now just stop for a second. Before you lose your head, get all crazy and toss your hands up, just think," he says. "The person that uses their head can always defeat the person that's just trying to use the hands. Now remember that, because the more you know."
During this year's Academy Awards, Rock made a joke about Jada Pinkett Smith's recently shaved head, which the actress chose to do because of her alopecia diagnosis.
Will Smith walked on stage as Rock continued speaking and slapped him before returning to his seat and repeatedly yelling at the presenter: "Keep my wife's name out of your f****** mouth."
Smith went onto win best actor for his portrayal of Richard Williams in King Richard.
During his acceptance speech, he apologized to the academy and his fellow nominees, without naming Rock, and through tears said, "Love will make you do crazy things."
"I'm hoping the Academy invites me back," Smith concluded at the end of his speech.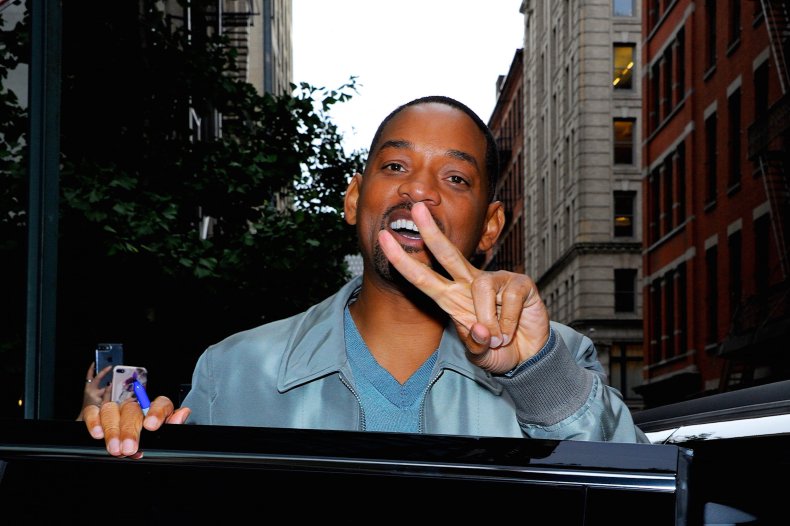 On Monday, the Academy of Motion Picture Arts and Sciences released a statement condemning Smith for his actions at the show.
"We have officially started a formal review around the incident and will explore further action and consequences in accordance with our bylaws, standards of conduct and California law," the organization said in a statement.
Under the standards of conduct, the Academy prohibits "physical contact that is uninvited and, in the situation, inappropriate and unwelcome, or coercive sexual attention" as well as "intimidation, stalking, abusive or threatening behavior, or bullying."
According to the bylaws, disciplinary action of these behaviors could result in "suspension of membership or expulsion from membership."