A viral TikTok video allegedly showing mold on cakes being sold at a grocery store has sparked a conversation about what could be causing the situation, from staffing issues to people just not doing their jobs.
The video, which has garnered over 986,000 views so far, was shared by TikToker @ahhmoee, or Moe. The six-second clip appears to show a cake with mold on it under clear packaging with text read and displayed on the screen: "Y'all stay safe out there, these stores just don't care."
Two additional cakes with the appearance of mold on them are shown as the camera pans to another person's hands.
Mold is a fungus, and on food, it can be fluffy, fuzzy or dusty in texture, according to Healthline. The mold produces spores giving it its color. Mold is usually green, black, gray or white. It can grow on almost all food, and if found on soft food, it should be thrown out.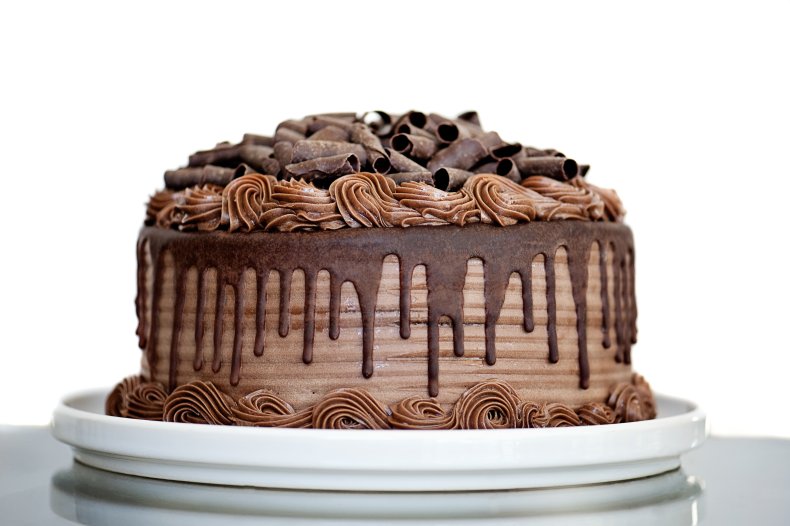 Bacteria can also grow on food along with mold, which can grow below the surface. On hard foods like cheese, the moldy portion can be cut off as mold can't penetrate the hard surface as easily.
Over 14,000 people have liked the video while over 500 have commented on it. The content has started a conversation surrounding how the situation with the moldy cakes could have occurred.
Some people were surprised by what they saw. "That first one had an entire ecosystem growing," a TikToker wrote.
While other TikTokers think the problem comes down to staffing issues. "Grocery stores don't have enough staff to remove expired items from shelves," a user added.
Another person thinks it has to do with people not wanting to work. "No, it's not that they don't care, it's that nobody wants to work, so they don't have enough workers."
One person offered up advice on what the TikToker should have done in the situation. "I would've showed those to a manager and be like, 'You need to keep checking your food because this could put somebody in the hospital,'" a viewer admitted.
Some seemed to defend the store. A TikToker said places are understaffed, "and sometimes this stuff happens because of the moisture when being shipped/frozen."
A TikToker thinks it's a problem with the refrigeration, adding: "Unless the refrigeration broke, mildew would not grow like that on a cake."
While one person thinks it's due to "the teenagers they are hiring do not do their jobs, and the management hides in the office."
Others were genuinely shocked by the mold with comments like, "I'm horrified," and "Are you serious? Omg."
Newsweek reached out to TikToker @ahhmoee for comment.