Video Reveals Nashville Police Officer Shot Victim Running Away: Family Wants 'Something Done'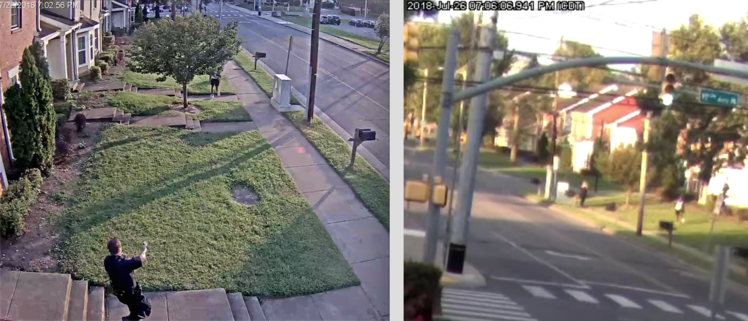 Tensions rose in Nashville Wednesday after police released new, graphic surveillance video that shows a fatal shooting by an officer. Video footage from cameras at a public housing complex and a nearby high school, confiscated by police, show Nashville police "officer Andrew Delke chasing 25-year-old Daniel Hambrick across several residential lawns before shooting him from behind," according to a report from Nashville Public Radio station WPLN. "The videos also show that Hambrick had a dark object in his hand as he was being chased."
The victim's mother believes the officer acted without cause. On the video, it doesn't appear Hambrick was facing the officer when he was shot.
"I want an apology and something has to be done about this," the victim's mother told NBC News.
Nashville's mayor has asked for a comprehensive review, urging patience in the meantime.
Authorities say the Tennessee Bureau of Investigation is looking into the shooting, which came almost four years to the day after the police shooting of Michael Brown, which led to rioting in Ferguson, Missouri.
The Nashville victim's family viewed the videos released by police, their attorney Joy Kimbrough said.
"We were able to see the officer chase Daniel, aim and fire continuously into his back and the back of his head," Kimbrough told WPLN. "We saw Daniel fall to the ground, we saw other officers arrive and cuff him," Kimbrough said. "No one rendered aid. He just laid there lifeless until the ambulance arrived."
The District Attorney Glenn Funk told The Tennessean in Nashville that he "has not made any legal judgments about Officer Delke's actions."