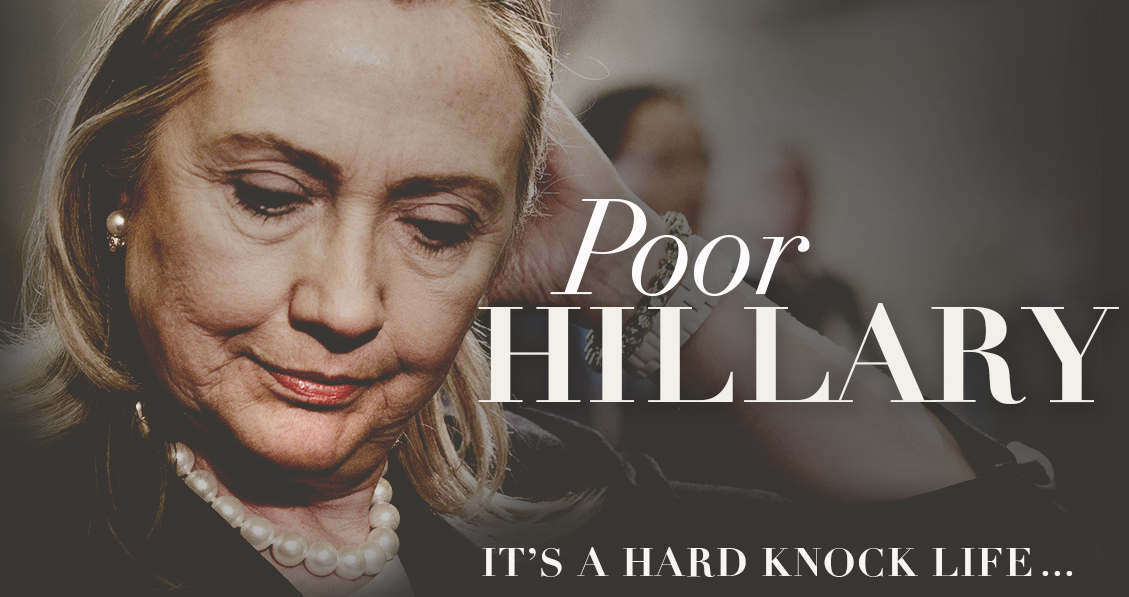 The Republican National Committee (RNC) wants to get ahead of Hillary Clinton's potential campaign for president. Though the former first lady has yet to announce her candidacy, on Thursday the RNC released an anti-Hillary video.
The "infomercial" was posted on poorhillaryclinton.com—a site paid for by the RNC, though "not authorized by any candidate or any candidate's committee"—and bashes Clinton for her high speaker's fees and list of demands.
"Hillary Clinton may claim she's 'dead broke,' but she earns more in one speech than nearly 90% of all Americans earn in an entire year," the post introducing the video reads. "From charging cash-strapped universities to riding on chartered jets and demanding crudités in her hold room…'poor' Hillary is just out of touch."
The website—with the tagline "It's a hard knock life…"—features infographics and videos meant to knock the Clintons, particularly Hillary. It includes a link to a petition to "Keep the Clintons Out of the White House…Again." Below, the petition reads:
Bill and Hillary Clinton will say and do anything to win.

Personal accounts of their campaigns reveal excessive infighting, warring camps and ruthless politics. The Clinton Machine even has a political "hit-list."

Scandals and controversies follow the Clintons — the ultimate Washington Establishment.

Send a clear message today: we don't want the Clintons back in the White House.
To date, 8,400 people have signed the petition online.