Video: Sandra Oh Just Can't Hold it in as She Tells Stephen Colbert About Meeting Her Idol Yoko Ono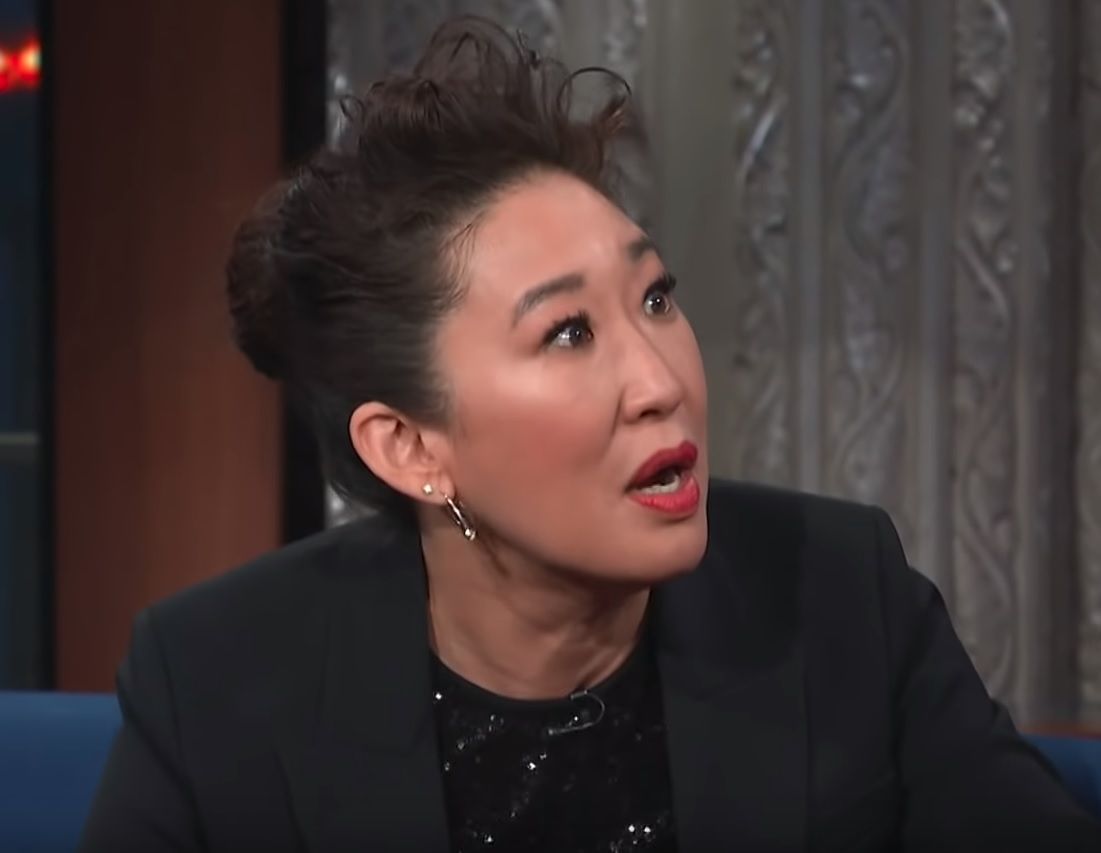 Sandra Oh has revealed how she burst into tears when she met her idol Yoko Ono.
Speaking on The Late Show, the Killing Eve actor told Stephen Colbert that she encountered the Japanese artist at LAX airport in Los Angeles.
"People must see you and go 'oh my god it's Sandra Oh,' and have this amazing experience because people love your work so much," said Colbert. "Have you had that experience when you saw someone and when you met a hero of yours?"
"Oh, absolutely, absolutely!" she replied. Oh told Colbert how she pitched being photographed dressed as iconic Asian females to the producers of SNL before she appeared on the show last month.
"So I threw them a bunch of pictures and one of them was a picture of Yoko Ono, because I wanted to...because she means so much to me as an artist," said Oh of the 86-year-old artist, singer and activist, known also for her marriage to John Lennon and the inspiration she provided for much of his post-Beatles work.
"Anyhoo, on my plane trip there at LAX I'm going into the lounge and I see an older lady with three good looking young guys, and I'm like 'way to go, lady'."
"And then I sit down and I look up and it's Yoko Ono," said Oh, gasping. The Grey's Anatomy actress said she asked Ono's assistant if she could say hello to her idol, and said she was filled with a sense of respect as she approached her.
"Coming up to her, I didn't know I could bow so low, I could bow so low and say 'hello Yoko it's so nice to meet you'," she said.
"And then I was able to ask her before actually just posing in that photograph, I'm like, 'would that be all right?' And she said 'okay'."
"And I burst out crying," she said, adding: "Burst out crying. I mean, not that much of a surprise."
After playing Christina Yang on Grey's Anatomy for almost a decade, Oh's star has risen even higher since appearing on the BBC's Killing Eve as Eve Polastri, an MI6 intelligence officer. For the role, Oh won awards including a Golden Globe for actress in a TV drama; Screen Actors Guild Award for Outstanding Performance by a Female Actor in a Drama Series; and the Critics' Choice TV Award for Best Actress in a Drama series.
Her renewed popularity saw Oh make her debut on SNL last week. In one skit, she joined the cast in poking fun at the publication of special counsel Robert Mueller's report into Russian election interference and possible collusion with President Donald Trump's campaign. Oh, a Korean Canadian, played a Korean interpreter in a meeting between Russian President Vladimir Putin and North Korean leader Kim Jong-un.