Video: Sarah Sanders Defends Trump's Lie About Not Pushing Republicans to Vote For Immigration Bill
White House press secretary Sarah Huckabee Sanders defended President Donald Trump yesterday after a reporter asked her why he lied about telling House Republicans to vote for an immigration bill.
During a press briefing on Monday, Politico's Matt Nussbaum confronted Sanders about Trump's tweet on Saturday in which he claimed he never urged the Republicans in the House to vote for the Goodlatte II bill. Trump's statement directly contradicted a tweet he posted earlier last week.
"Why would the president lie about something like that?" Nussbaum asked.
"He didn't," Sanders responded. "The president has talked all along, we've laid out the priorities and the principles that we support, that we wanted to see reflected in legislation."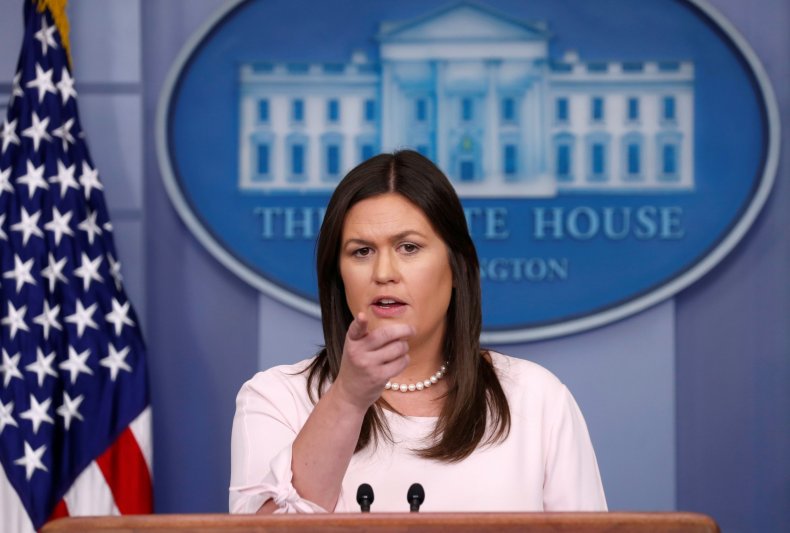 Sanders added: "But at the same time the president wasn't aggressively lobbying members, because he knew that democrats in the Senate still were unwilling to actually come to the table and focus on solutions rather than playing political games."
Sanders then went on to blame Democratic opposition for the demise of the legislation. "We could've gotten it through the House, but that doesn't work if we can't get it through Senate," Sanders said. "Frankly, I think it's outrageous that Democrats have not come to the table and tried to help fix this problem."
On Saturday, Trump declared on Twitter that he never "pushed the Republicans in the House to vote for the Immigration Bill, either GOODLATTE 1 or 2. Because it could never have gotten enough Democrats as long as there is the 60 vote threshold. I released many prior to the vote knowing we need more Republicans to win in Nov."
Three days earlier, the president had urged Republicans to pass the bill.
"HOUSE REPUBLICANS SHOULD PASS THE STRONG BUT FAIR IMMIGRATION BILL, KNOWN AS GOODLATTE II, IN THEIR AFTERNOON VOTE TODAY, EVEN THOUGH THE DEMS WON'T LET IT PASS IN THE SENATE," Trump tweeted in all-caps on Wednesday.
"PASSAGE WILL SHOW THAT WE WANT STRONG BORDERS & SECURITY WHILE THE DEMS WANT OPEN BORDERS = CRIME. WIN!"
In recent weeks, the House have moved to reject two Republican-driven immigration bills. Goodlatte II was a bill that was created as a "compromise" between conservative and moderate Republicans, but it was voted out last Wednesday.