Video of Screaming Memphis Boy Getting Dragged Off School Bus by His Feet Prompts Investigation
An elementary teacher in Memphis, Tennessee, is being investigated for dragging a seven-year-old boy off a school bus by his feet earlier this month.
"Another parent of a child at the school contacted me Friday evening, and she said she had video of the teacher dragging my soon of the school bus," Kimberly Hardin, the boy's mother, told local news. "Her son recorded it."
In the video, which has emerged online, a boy can be seen screaming "get your hands off me" as he is forcibly pulled from the seat of a bus by his arm, before being dragged off the bus by his foot upside down in front of his peers from Robert R. Church Elementary School. The incident occurred on April 12.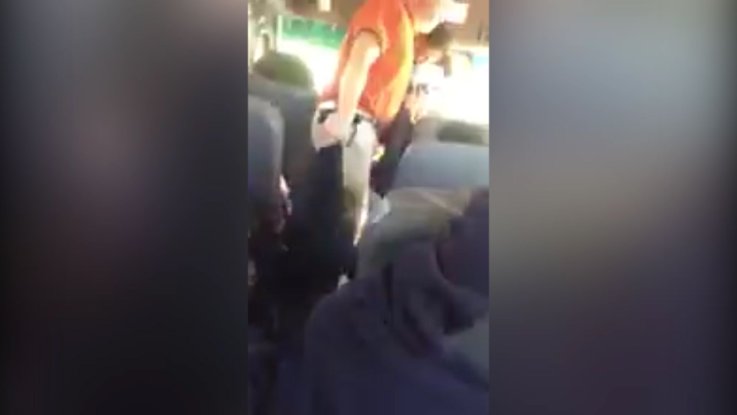 In a statement, the Shelby County School District (SCS) confirmed that the employee has been removed from school premises while officials investigate the incident. They also explained that the employee's actions were in response to a fight that had broken out on the bus between students. However, Hardin told Fox 13 her son was not involved in any alleged fight.
"We take any report involving student safety very seriously, and immediately reported this situation to the appropriate authorities," the statement said.
On Tuesday, Southern Christian Leadership Conference (SCLC) and the Memphis Baptist Ministerial Association condemned the employee for his actions and said they wanted justice for the child and his family.
"I think he should be held accountable for his actions. He`s a grown man and he knows better," Walter Womack, president of SCLC, said.
Womack added that he is interested in meeting with Dorsey Hopson, the SCS superintendent, to set measures in place that would prevent similar incidents from occurring in the future.
Zamarian Pointer, the boy who shot the video, told Local 24: "It wasn't right what he did… He wasn't supposed to be dragging him like that."
Watch the video below:
Video of Screaming Memphis Boy Getting Dragged Off School Bus by His Feet Prompts Investigation | U.S.