Video: Senator Pulls Pants Down, Shows Buttocks To Silence Noisy Congress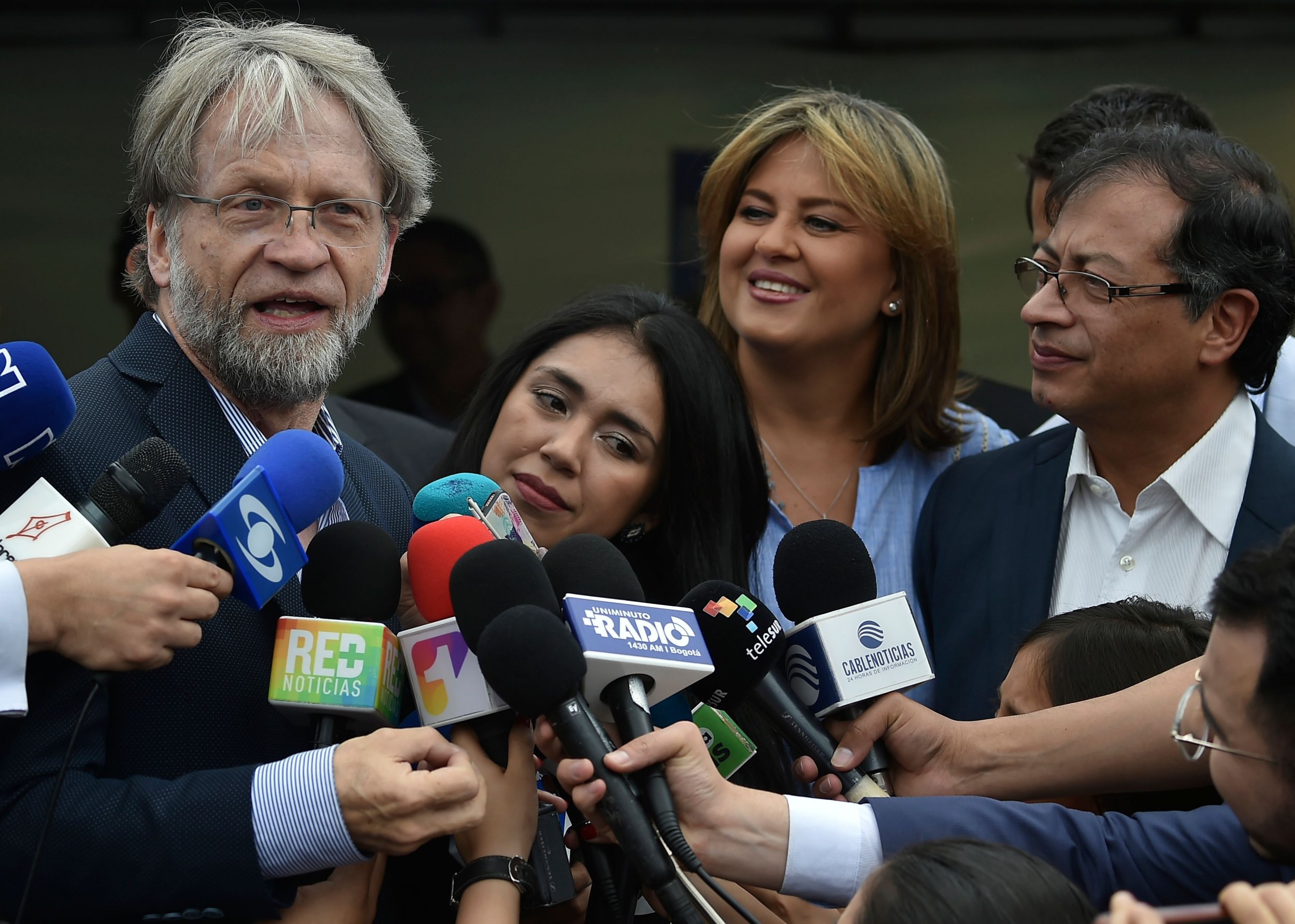 A Colombian senator decided to take his pants off and moon legislators during the swearing-in ceremony of a new Congress Friday.
Antanas Mockus, who was recently elected as congressman for the new 2018-2022 period, opted to show his buttocks to quiet down legislators who were poised to not let outgoing Congress president, Efraín Cepeda, read his farewell address.
"How irritating it is that such a valuable group of individuals can't listen to each other," Mockus said, according to Colombian newspaper El Espectador. "I surely have lacked respect in the past, but the stark disrespect from all Congress was recorded by all of you." Mockus, who represents the center-left Green Alliance party, added that he "couldn't find a better way" to protest, so he flashed his behind as a way to "have an effective intervention that intends to be pedagogical."
Other senators like Angélica Lozano of the same party said that Mockus previously attempted to silence the Senate floor in order for Cepeda to deliver his speech. "It was incredible, but Mr. Cepeda was trying to speak and nobody listened to him."
Mockus's protest caused a flurry of criticism. "When there no respect for institutionality, you should not be part of it," Vice President-elect Marta Lucía Ramirez tweeted Friday.
Other Twitter users said, "Mr. Mockus, you're wrong with your 'pedagogy': Taking down your pants in Congress is not a sign of irreverence, it's disrespectful. The country expects more from an academician like you, but change doesn't start from there."
"It's not that I enjoy watching Antanas Mockus's buttocks, but I believe that there are worse things happening in Congress," a Colombian journalist said via Twitter. "For instance, the fact that former guerrilla members have sworn in without being judged through the Especial Justice for Peace, how about all the crooked congresspeople there? So why are we outraged?"
This is not the first time Mockus shows his rear end as a sign of discontent. In 1993, when he was president of Colombia's National University, Mockus tried to address a group of 500 students during an arts event, but they were not listening. Soon after, he pulled down his pants and flashed his buttocks to silence the auditorium. The incident sparked mixed reactions at the time.
Mocks, former mayor of Bogotá, received the second largest vote count in the history of Colombian Congress this year. In an interview with Newsweek last month, he shared his view of Colombia's future with president-elect Ivan Duque at the helm. "I prefer not to fear a [Duque] administration, and I hope Colombians should not be frightened," he said, adding "We must search what unites us because we all have economic, environmental and foreign policy challenges, and we must confront them."​