Server Body Slams Man After He Gropes Her at Georgia Restaurant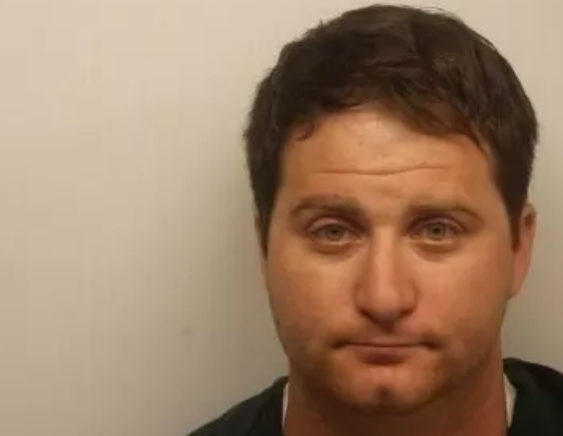 A server at a Georgia restaurant is receiving praise for serving up justice to a customer who groped her after she body-slammed the man in a takedown caught on surveillance video.
CCTV footage shows the server, who has identified herself as Emilia Holden, taking a customer's order at Vinnie Van Go-Go's in Savannah, Georgia when a man walking past her decides to grope her backside.
Within seconds, Holden, 21, can be seen turning around, grabbing the man by the collar and putting him in a headlock before slamming the man down to the floor in the Saturday, June 30 incident.
The server can then be seen yelling at the man before telling a coworker to call police.
After reviewing the footage, police arrested the man, who spent the weekend in a jail cell, according to Holden.
The man has since been identified as 31-year-old Ryan Cherwinski from Palm Bay, Florida, who Chatham County Court records show was charged with sexual battery the day of the incident.
Cherwinski is reported to be in a relationship, with twin daughters, according to the Sun.
In a statement posted on a Facebook page appearing to belong to Holden, the 21-year-old said the customer "got what he deserved."
The server said that while she appreciated "all of the kind words" from supporters, she had no interest in talking about the incident any further.
"What's done is done," she said. "I'm just trying to live my life," Holden said.
The 21-year-old has decided to use the attention garnered from the video to try to raise money for animal shelters in Savannah.
"If you've seen my video and were moved by what you saw, then feel free to donate," Holden said, linking to a GoFundMe page called "Cash for Cats."
"Recently a video of me went viral and I've been getting a lot of attention for it," Holden writes on the fundraising page. "I'd like to take this opportunity to give back to something that means a great deal to me, CATS!"
So far, the fundraising initiative has raised more than $6,870 of its $20,000 goal, with at least 252 contributions made in the 15 hours after the page went live.
Since news of Holden's takedown broke, the Vinnie Go-Go's restaurant's Facebook page has been flooded with words of encouragement, with supporters telling the restaurant how "proud" they are of the server's actions "standing up for herself."
One supporter even painted a portrait of Holden, with the words she allegedly shouted at the man, "You don't touch me, motherf***er."
In the wake of the #MeToo movement, it has become increasingly clear just how pervasive sexual harassment and assault are across a range of industries, including the service industry.
A report published last year by the Center for American Progress found that more than a quarter of sexual harassment charges were filed in industries with large numbers of service-sector workers, "including many low-wage jobs that are often occupied by women."
Holden said she hopes that her experience will help other women "know it's okay to stand up for yourself," speaking in an interview with the Sun.
"You have every right to wear what you want and you most certainly have every right to defend yourself," she said.