Video: Seth Meyers Mocks Donald Trump Who 'Caved After 35 Days, Got Nothing'
The fallout from the partial government shutdown is still being assessed, with NBC host Seth Meyers the latest media figure to weigh in.
He described how President Donald Trump endured a difficult day on Friday when FBI agents arrested his long-time adviser Roger Stone and then a few hours later, he backed down on his demand for money for his border wall.
He said that after Stone's arrest, the day "got even more humiliating" for the president because he was forced "to cave on the signature promise of his campaign and reopen the government without money for his border wall.
"After 35 days of subjecting millions of people to needless suffering and pain, Trump gave up… so Trump caved after 35 days, got nothing.
"You have got to give credit to the air traffic controllers, flight attendants, TSA screeners and customs agents who showed the power of labor solidarity," the host said on his show Late Night with Seth Meyers.
He also praised House Speaker Nancy Pelosi for holding out long enough while keeping her caucus together.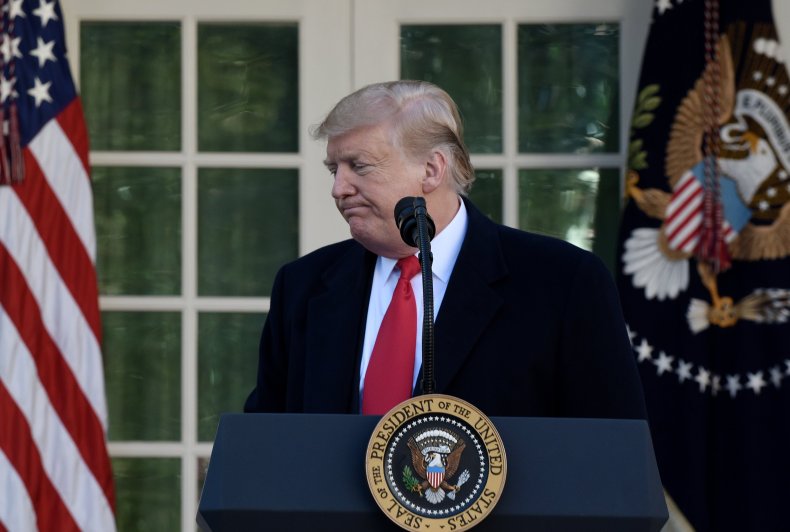 The government agencies affected have been reopened until at least February 15 after short-term spending measures were agreed. However, he also told the Wall Street Journal that the chance that he would be happy with any deal with the Democrats was "less than 50-50."
Trump has hinted that he is considering declaring a national emergency, after tweeting on Friday that if "no deal is done, it's off to the races."
This is opposed by some key Republicans, concerned that it might set a precedent for any future Democrat president to circumvent legislation. Senator Roy Blunt told Fox News "there might be a future president that I don't agree with that thinks something else is an emergency."
Florida Senator Marco Rubio described an emergency declaration as a "terrible idea" on NBC, citing the likelihood that it would fail any court challenge.
Meanwhile, The Hill reported that Trump advisers Stephen Miller and Peter Navarro still wanted the emergency declaration, but others, such as the president's son-in-law Jared Kushner, are more uncertain.
Earlier in January Trump's former chief strategist Stephen Bannon told The Hill that the president would not get a second term if the wall was not "fully under construction."
"I don't think he has any alternative except to declare a national emergency. The Democrats have no intention, ever, of giving him a penny for the wall," said Bannon.