Video Showing Pigs Being Beaten Prompts Meat Giant To Stop Shipments From Farm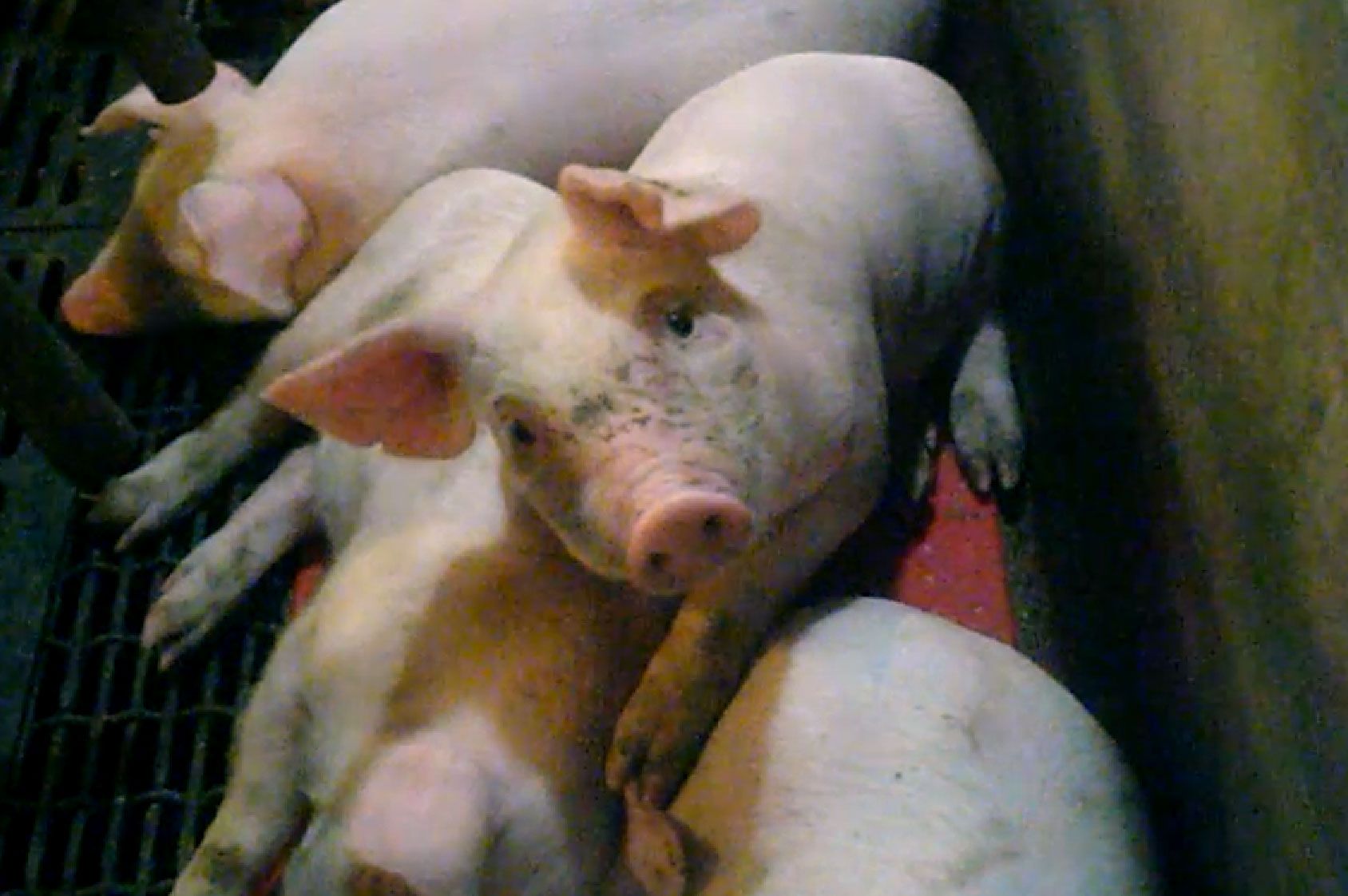 The American arm of one of the world's largest meat processing companies has stopped shipments from a Kentucky farm where a graphic video showed workers allegedly hitting and kicking pigs.
The undercover video, produced by the non-profit group Mercy For Animals, prompted the decision by JBS USA.
"JBS USA does not tolerate the abuse of animals under any circumstances. We are investigating allegations of animal abuse at the site of a supplier that does business with the company," JBS said in a statement to Newsweek. "Based on our initial review of the video, we have suspended shipments from that supplier site pending a full investigation. We expect all livestock to be handled in a safe and humane manner throughout our supply chain. Animal welfare is a priority for our company and our customers. We will ensure that all of our suppliers adhere to our high standards for animal care."
Mercy For Animals, a group dedicated to stopping animal cruelty, captured the video between December of last year and March of this year.
In the video, purportedly taken at a Tosh Farms plant in Kentucky, workers can be seen punching and kicking pigs. Another portion of the video shows a worker smashing the head of a piglet on the concrete ground.
Tosh Pork, a portion Tennessee-based company, said that they have intervened in response to the video.
"Several actions in the video were outside of our written company policy and on-farm training. Immediate intervention has occurred [Tuesday] via third-party veterinarian who specializes in animal care training," said the company's financial chief, Tom Hilton, in a statement to Newsweek.
Hilton said the veterinarian saw no on-going animal care issues and that the company was engaged in-training and implementing new plans to ensure animal welfare.
"From the day pigs are born until the day they are violently killed for JBS pork, their lives are filled with misery and deprivation," said Matt Rice, president of Mercy For Animals in a statement accompanying the video. "If JBS executives abused even one dog or cat the way their suppliers abuse millions of pigs, they would be jailed for cruelty to animals. As the largest meat company in the world, JBS has the power and responsibility to end this torture."
Mercy For Animals also created a website using their video that urges people to contact JBS, a multinational corporation based in Brazil.
In response to JBS's decision, Mercy For Animals' vice president of investigations Lindsay Wolf called the action "more of a momentary band-aid" in a phone call with Newsweek and called on JBS to stop using gestation crates. The small enclosures, banned in 10 states, according to The Denver Post, are where pigs are kept during their pregnancies.