Video Shows Four Arizona Police Officers Punching Man Using His Cellphone
Four Arizona police officers were placed on leave after a video was released by the Mesa Police Department on Tuesday showing the officers beating a man who was on his cellphone.
The officers were investigating a domestic violence call at an apartment complex on May 23 and the victim, who has been identified as Robert Johnson, was the suspect's friend, KPNX reported.
In the 20-minute video, Johnson, 33, can be seen leaning on a rail on his cellphone while a police officer talks to another man, Erick Reyes, 20, who is sitting against a wall, KPNX reported. The video then shows more officers appear as the elevator opens and they begin to search Johnson. After frisking Johnson, one officer appears to point to the wall by the elevator, suggesting that he told the 33 year old to stand there.
Johnson is still looking at his cellphone by the elevator when three officers approach him and begin to punch him several times. More officers then emerge from the elevator and hit Johnson until he falls to the ground. It is unclear what provoked the attack.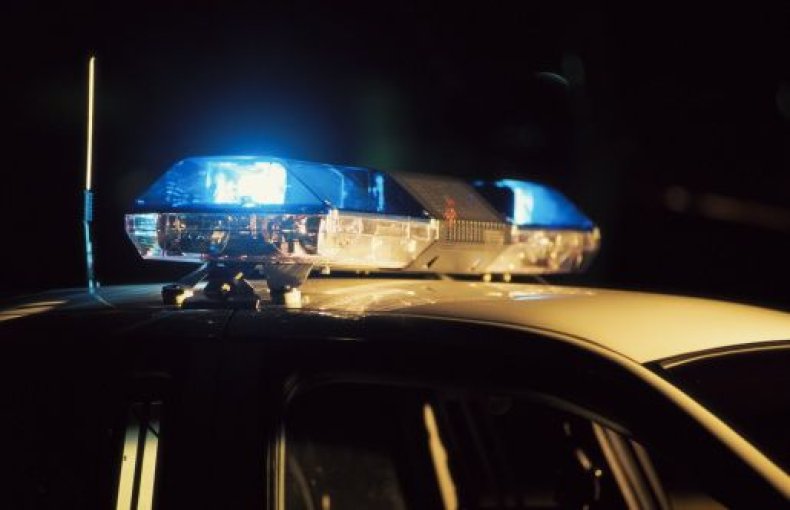 The officers then handcuffed Johnson and tied his feet with a zip-tie. He was charged with disorderly conduct and hindering. Reyes faces domestic violence charges, according to KPNX.
Mesa Police Chief Ramon Batista told Arizona Central that despite Johnson not following orders from the officers, the footage appeared to show that the officers used unnecessary force.
"I don't feel that our officers were at their best," Batista said. "I don't feel this situation needed to go the way that it went."
Batista said the incident is under investigation and that the four unidentified officers were placed on paid leave.
"This in no way represents the whole work that is done every day," Batista told KNXV-TV in an interview. "They're human beings and certainly at first glance, this looks like a mistake."
Newsweek has reached out to the Mesa Police Department for comment but did not hear back in time for publication.