Video Shows Buildings in India Washed Away by Massive Flash Flood
A massive flash flood in northern India has caused the collapse of multiple buildings, video shows.
A cloudburst reported in Devprayag, Uttarakhand, was reported around 5 p.m. local time on Tuesday after heavy rainfall hit the region, washing away several buildings in its path.
Videos posted to social media show the scale of the flash flood that followed as panicked observers are heard screaming in the background.
Officials say roughly 12 to 13 shops and other properties have been damaged but because most of these businesses were closed due to a coronavirus lockdown, it is unclear if anyone was injured in the incident.
"No casualties have been reported yet. SDRF teams are on their way to the spot," Ashok Kumar, the state's police chief, said, according to The Times of India.
Water level is on the rise and a rescue operation is currently underway, authorities say.
The town of Devprayag is situated near two rivers—both of which feed into the Ganges River—and is an important site for Hindus and pilgrims. Notably, it is home to the Raghunathji Temple, but it is unclear if the building has been damaged in the extreme weather.
Two separate cloudburst incidents were also reported in the state earlier this month.
On May 3, houses in some villages and roads were damaged in the Rudraprayag and Uttarkashi districts of Uttarakhand.
Chief Minister Tirath Singh Rawat directed district magistrates to provide all possible relief and the necessary financial assistance to individuals affected by the incident.
The monsoon season in India has not yet begun this year. The country typically sees rain from late May or early June through September. Southern India is also expected to receive greater rainfall than North India, where Tuesday's cloudburst incident occurred.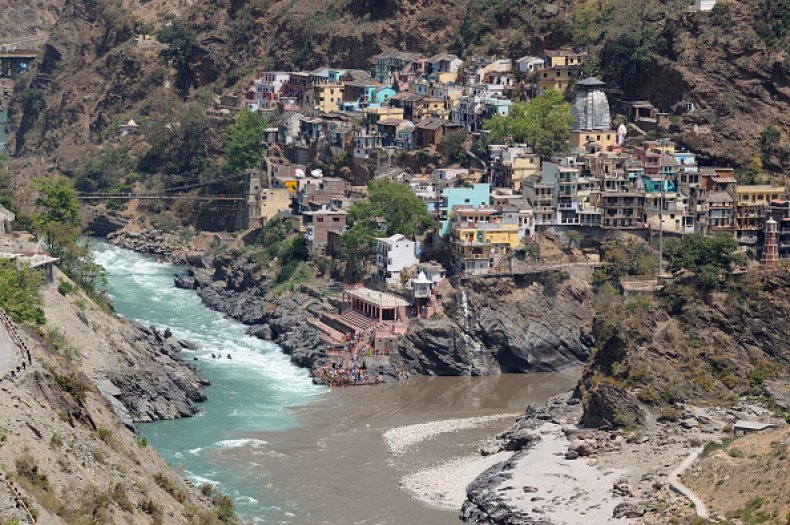 The incident is the latest disaster to strike the nation, which has been ravaged by COVID-19 in recent weeks during a new wave of the virus.
Thousands of people are dying daily in India due to COVID-19, with hundreds of thousands of new cases being reported daily and experts saying that the actual figures are likely much higher.
On Tuesday, India reported 329.942 new infections and 3,876 deaths. While the figures are a slight decrease from weekend numbers, it is still by far the highest in the world.
The World Health Organization also sounded the alarm on Monday, designating the variant that is sweeping through much of India as a more dangerous "variant of concern" that is believed to be more transmissible and more resistant to antibodies.