A new video out of Mariupol, Ukraine, claims to show numerous refugee children still stuck in the basement of a steel mill as evacuation efforts struggle to continue.
The video, shared to Twitter on Saturday morning by independent Ukraine-born journalist Oliya "Scootercaster," purportedly shows Ukrainian soldiers descending into the basement of the Azovstal steel mill. Passing numerous refugees on the way, the soldiers eventually reach the bottom where they show the large number of children still holed up in the makeshift shelter. Some women in the video claim that they have been sheltering in the mill for around two months.
Several hours after being shared, the video had been viewed nearly 16,000 times. The video was allegedly filmed by members of Ukraine's Azov Battalion, NBC News reported. Newsweek has been unable to independently verify the video.
Efforts to evacuate civilians out of the embattled city of Mariupol through humanitarian corridors have struggled in recent days. On Wednesday, Ukrainian Deputy Prime Minister Iryna Vereshchuk confirmed that the day's planned evacuation had been called off, citing Russia's inability to control its forces.
"Due to the lack of control over their own military at the place, the occupiers were unable to ensure a proper ceasefire," she explained at the time. "Also due to own un-organization and negligence, the occupiers could not provide timely transport of people to the point where dozens of our buses and ambulances were waiting."
Ukrainian President Volodymyr Zelensky has estimated that around 1,000 refugees are still seeking shelter in the mill, which covers an area of around four square miles, according to the Associated Press. Russian officials also estimate that a few thousand Ukrainian defenders are also holed up in the plant.
In a late Friday night Facebook post, Vereshchuk said that the humanitarian corridor out of Mariupol might open up sometime on Saturday. With the situation ever-changing, she also urged residents to heed official reports on the matter.
"Appeal to our civilians who are waiting for the evacuation from Mariupol," she wrote in the post. "There is a possibility that tomorrow we will be able to open a humanitarian corridor from Mariupol... If everything is alright, I'll give a confirmation. I am writing to you now so that you are somewhat prepared if in the morning we manage to agree on the corridor.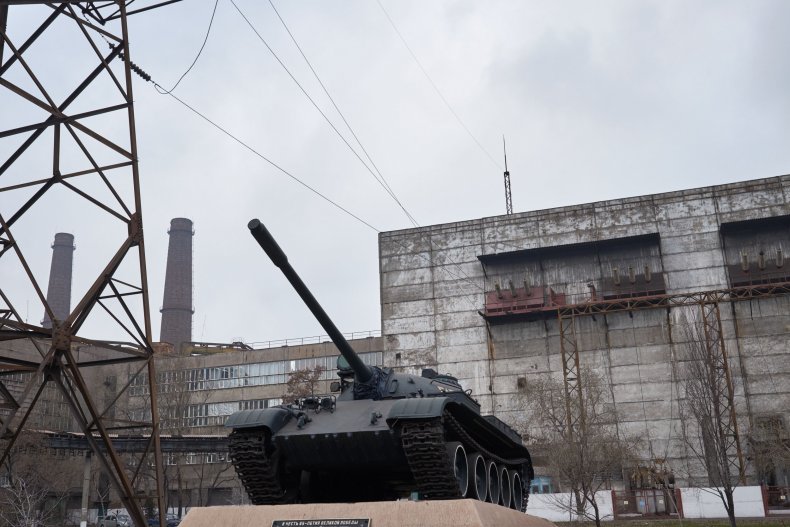 Despite the difficulties faced, Vereshchuk assured residents that the humanitarian corridors will be attempted "as many times as is necessary, until we succeed."
A port city in the contested Donbas region of Ukraine, Mariupol has been a key strategic goal of Russian President Vladimir Putin's invasion of Ukraine since the beginning.
Newsweek reached out to Ukrainian officials for comment.