Video Shows Dallas Policeman Throwing Man Into Lamppost and Punching His Face
A video captured a Dallas Police Department [DPD] officer throwing a man against a lamp pole and then punching him in the face. It's unclear when the incident occurred, but a local news station posted the video of the altercation online on Wednesday.
The DPD has placed the officer, whose name hasn't been released publicly, on administrative leave. The DPD's internal affairs department is conducting an investigation into what occurred, WFAA reported.
Cellphone video of the incident shows multiple officers responding to a daytime scuffle outside of the Off the Cuff bar. The bar is a sports bar located in Deep Ellum, an entertainment and nightlife district just east of downtown.
The video opens with several groups fighting outside of the bar. Two women lie on the sidewalk. One holds the other's long hair while slowly punching her in the head. A man tries to break them apart. Further off, a man pulls another man's shirt while punching at his body. Officers intervene to stop both attacks.
Near the middle of the video, a lighter-skinned man in a white T-shirt and shorts walks up to the officers separating the two fighting men. A Black third officer then pushes the man back toward the street. The man's arms flail as he tries to keep balance.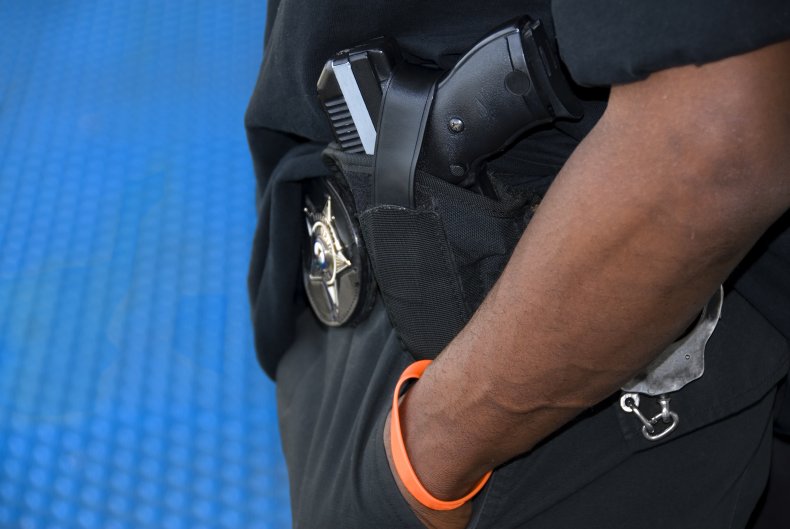 The person recording the video then repositions their camera from the passenger-side window to the driver-side window. Once repositioned, the camera captures the officer chasing the man across the crosswalk and then pushing him down. The man stumbles and then falls to his feet, hitting his back against a corner lamppost.
The officer then straddles the man and begins punching his face as the man lays on his back, using his arms to shield his face. Out of six punches, two punches seemingly hit the man's face. Two other officers walk toward the scuffle and then pull the officer off of the man. One of the officers rolls the man over on his front side and then pins one hand behind his back. The video ends at this point.
Dallas Police Chief Eddie Garcia commended the officers who helped deescalate the situation, according to a DPD news release.
Over the last year, activists demonstrating against police brutality sought to reallocate the DPD's budget toward other non-police crime reduction methods. However, the DPD mostly kept its $500 million operating budget intact.
In June, Texas' Republican Governor Greg Abbott signed a law punishing cities that reduce their police budgets. Any city that does so can be penalized by having limits placed on its ability to raise revenue through taxes and utilities, The Dallas Morning News reported.
Newsweek contacted the DPD for comment.