Video Shows Disney Little Mermaid Villain Ursula Beheaded in Theme Park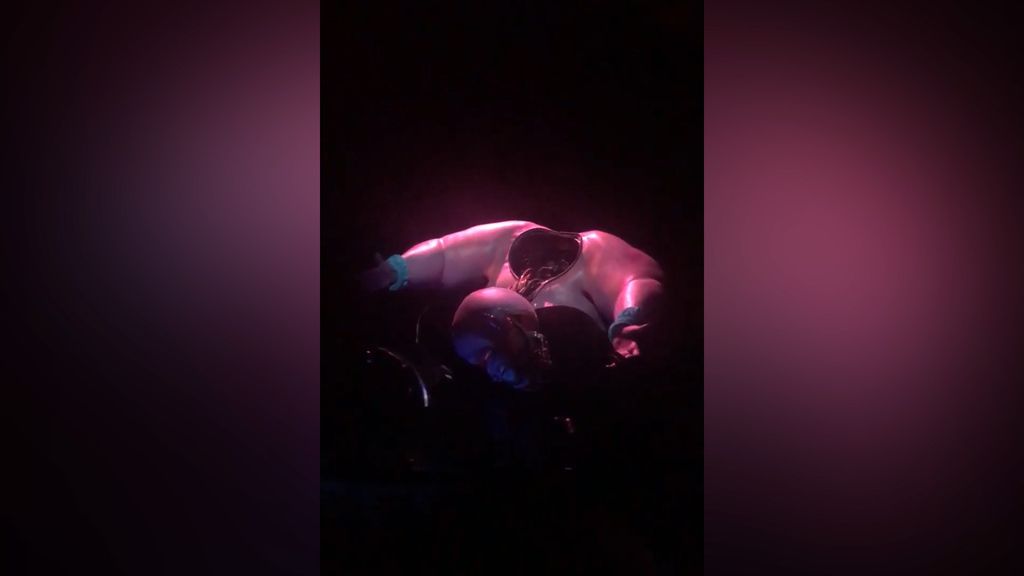 Disney's notorious The Little Mermaid villain Ursula has been terrifying kids for close to 30 years but the scary purple octopus pulled a new stunt to re-enter the nightmares of children Monday—by decapitating herself.
In a genuinely frightening video captured at Disney's California Adventure, Ursula can be seen gesticulating and singing 1989's The Little Mermaid tune "Poor Unfortunate Soul" while her head hangs connected by only wires, somewhere around her chest.
Related: Disney gives $2.5 million to Hurricane Irma relief in Florida and the Caribbean
One eight-year-old child, apparently blessed with nerves of steel, can be overheard in the footage saying without concern: "It's broken."
The visitor who captured the video and uploaded it to Twitter told HuffPost that her brother, who can be heard in the clip, was laughing about the broken robot. Other children, she explained, were left in fits of tears.
"Immediately after we got off we were ushered out along with everyone else, and the employees looked very concerned," she wrote. "Many people had seen Ursula decapitated, including kids who understandably were upset.
"It was a pretty freaky thing to see," she added.
The engineers managing the animatronic characters may have a more widespread problem on their hands than a few upset children. Over the weekend, images shared on social media showed a character from the Pirates of the Caribbean ride had also lost their head, literally.
Visitors who saw the damaged animatron—this time in Paris not California—wrote on social media that the character, wearing a pirate's hat and a red bandanna, continued moving its face even though it had fallen off.
Twitter had fun with the accidents. "I am calling for head salesman Trader Sam [to] be investigated for both these incidents," one social media user said referring to another Disney character.
"The Queen of Hearts apparently went on a rampage today," said another, using a reference to the head-chopping character in Alice's Adventures in Wonderland.