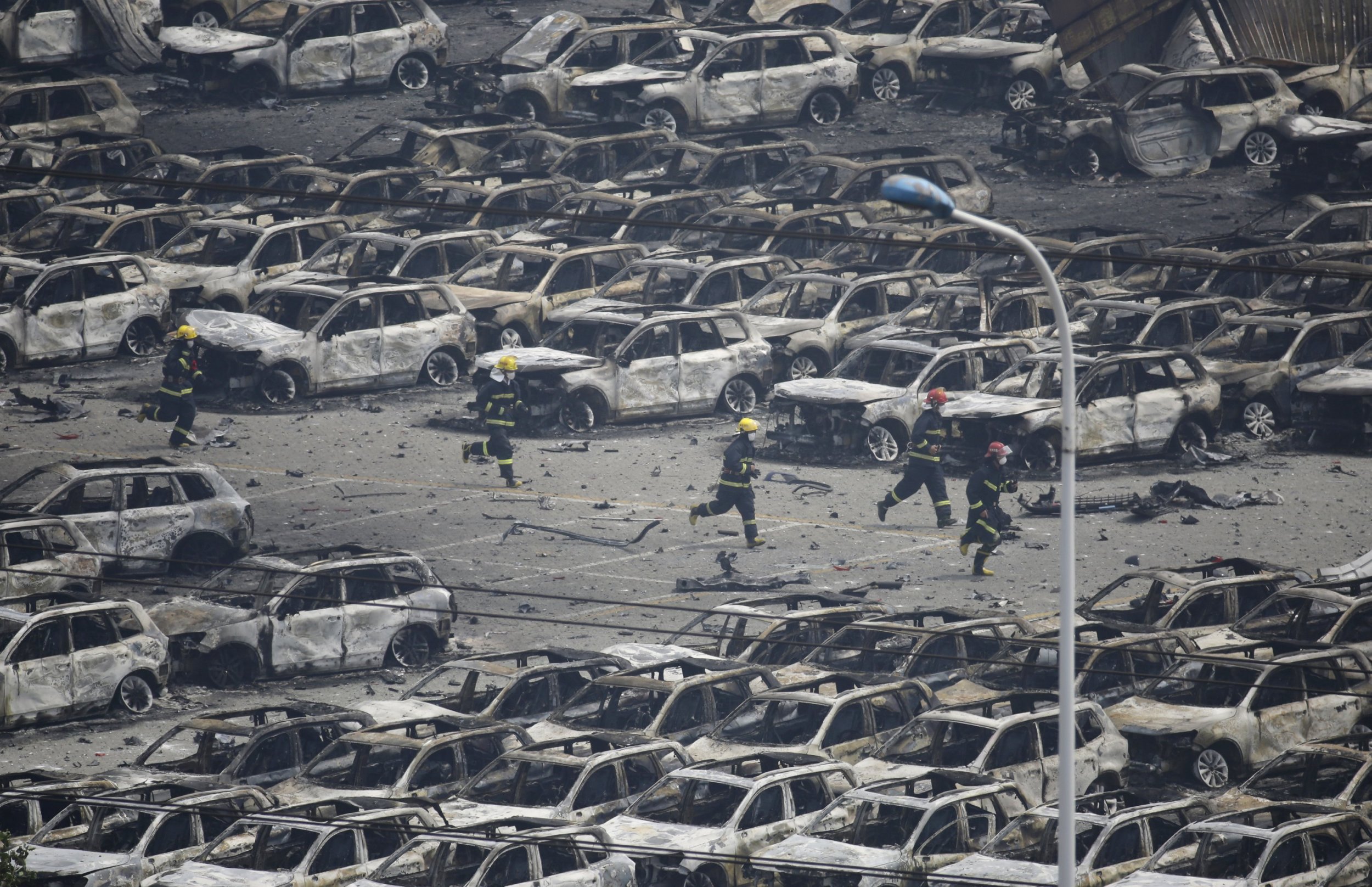 A video posted online shows the smoky, quiet aftermath of explosions at a chemical storage facility in Tianjin, China, on Wednesday that killed 50 people and injured hundreds.
The three-minute video, shot on Thursday morning, shows clouds of black smoke billowing from the site of the explosion, which appears to still be on fire. Cars are damaged and abandoned, left by their owners on the side of the side in a scene resembling an apocalypse film. Containers from the Tianjin port are smashed and debris and dust litters the road.
An explosion occured on Wednesday night at around 11:30 p.m. in an industrial area of Tianjin, China's fourth largest city. It triggered a second blast, larger than the first, several minutes later. The blasts were so big that they could be seen from space, according to a tweet from the University of Wisconsin, Madison's, Space Science and Engineering Program.
On Thursday, Reuters reported that the owners of the warehouse where the chemicals were stored previously violated packaging safety standards.