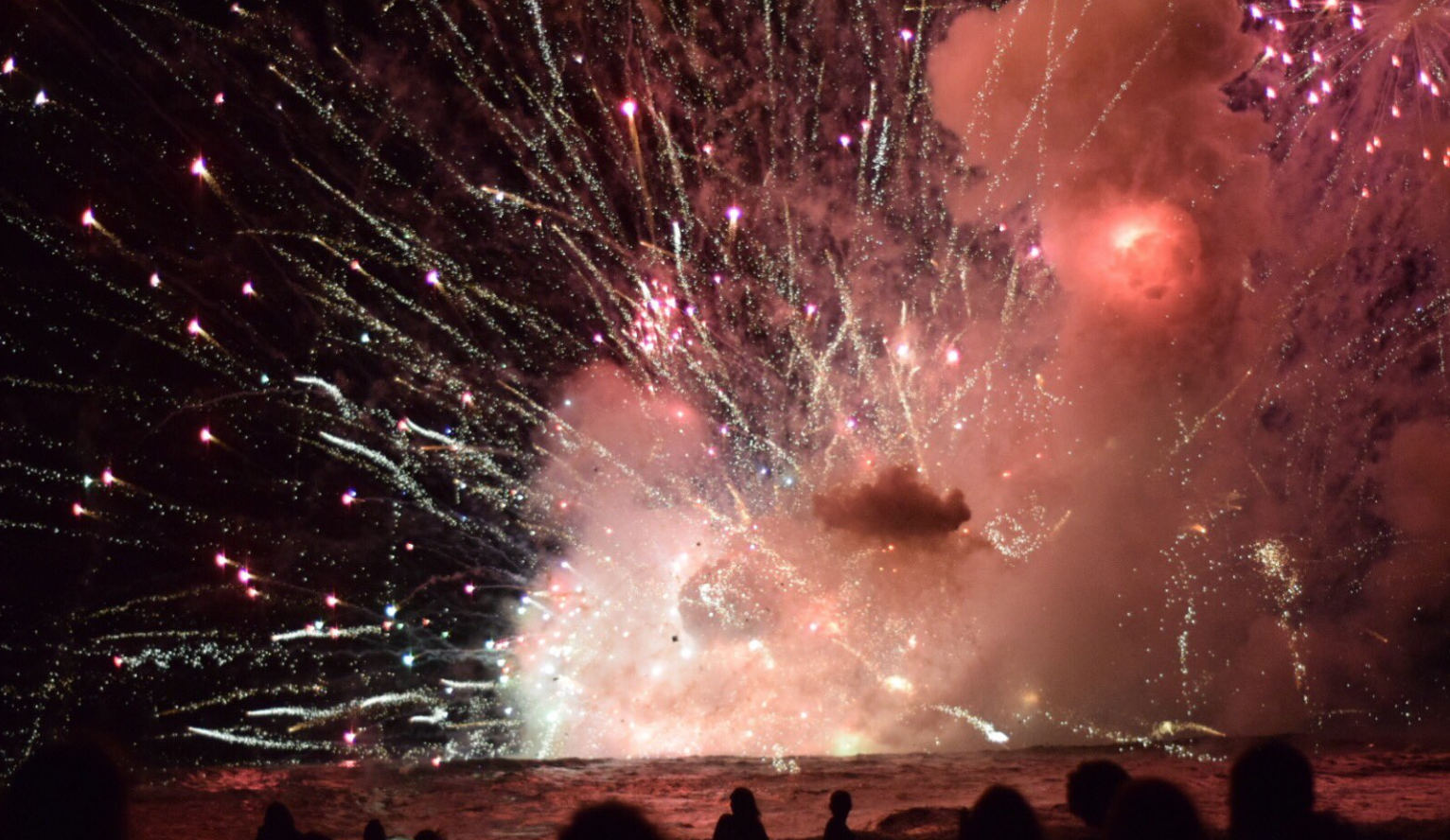 Thousands of people were evacuated from an Australian beach following a barge explosion around 9pm local time (5am EST) after revelers congregated to watch a New Year's Eve fireworks show.
Pictures and videos shared on social media show how the pyrotechnic display on Terrigal Beach, around 40 miles north of Sydney, went wrong within five minutes in the most awestricken way, as a loud explosion set off dozens of colorful fireworks in different directions into the night sky.
"Caught the moment of the explosion and the barge caught on fire. Everyone started screaming and running while evacuating after this," wrote Jess Winley on Twitter, sharing her video of the explosion.
The barge can be seen engulfed in fire and smoke as it kept on setting off fireworks. In another video Winley uploaded later, some people were still on the beach, unsure what course of action to take.
The two technicians who were on board of the barge dived into the water and were rescued by passing boats. A New South Wales police spokesperson confirmed the two were admitted to hospital and were safe.
"Two men on the barge suffered minor injuries and were treated by NSW Ambulance paramedics before being taken to hospital," the spokesman said, quoted in the Sydney Morning Herald, adding the evacuation was ordered as a precaution.
The beach has been cordoned off and firefighters were monitoring the barge as it continued to float towards the shore, the newspaper reported.
Eyewitness Cassandra Bonner told local news channel 9News the beach was packed with people when the explosion occurred about five minutes into the fireworks display.
"There were so many people on the beach, you couldn't even see the sand. As soon as the boat caught alight the fireworks were still going off, but unexpectedly, and they were shooting off almost towards the beach," she said, adding "So everyone started bolting off the beach on to the road. People were panicking."
Craig Dungey, who was filming the display from the beach and shared the video on his Instagram profile, commented it was "a miracle" no one got hurt.
Ally Harris, another Twitter user who had taken a picture of the barge earlier in the day, described being on the beach when the explosion occurred as "the worst experience ever."