Video Shows Gay Mexican Boat Cruise Sinking on New Year's Eve as Pandemic Ravages Region
A gay party boat sank in the ocean waters of Puerto Vallarta, Mexico near 5 p.m. local time on New Year's Eve. Video footage shows the boat's passengers being rescued. Meanwhile, social media commenters have criticized Americans vacationing in the coastal town despite reports of local hospitals being near full capacity with COVID-19 patients.
The boat, which belonged to the gay cruise company PV Delice Party Cruise, reportedly had 60 passengers on board and was headed back to shore when it began to sink.
"I think the crew just didn't know how to maneuver the catamaran very well, the sea was not very rough nor was it too windy," Chicago visitor Emilio Blanco told Out and About PV, a local gay entertainment publication. "I saw at least 10 small boats coming to help. I jumped in a private boat whose owners were graceful enough to send their captain to help out. It was quite a scary situation!"
Video footage of the sinking vessel and rescued passengers appeared on Twitter on January 1.
The PV Delice Party Cruise advertised an open bar aboard the boat and a clothing-optional secluded beach party, with a live DJ and gogo boys and admission running from $120 to $150.
Newsweek contacted the PV Delice Party Cruise for comment.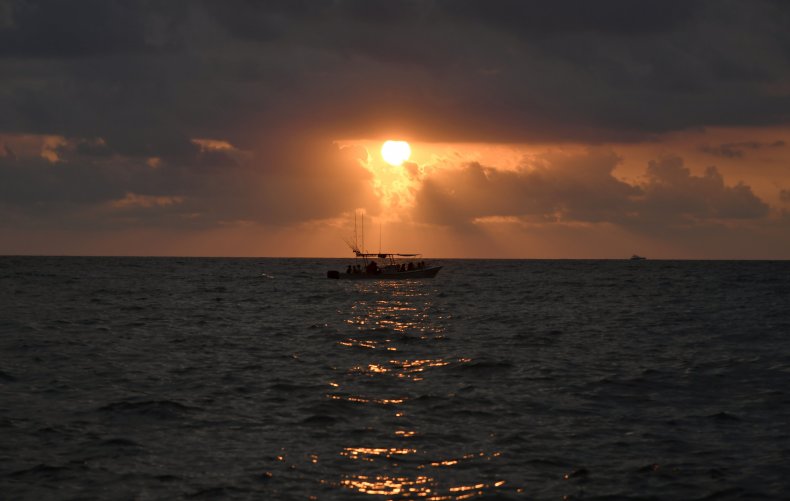 The Washington Blade, an LGBTQ publication from D.C., has criticized gay circuit party impresario Jeffrey Sanker for organizing a "super-spreader" New Year's Eve weekend party in Puerto Vallarta. Commenters have called the event organizers and attendees "COVIDIOTS!," with comments such as, "So many selfish people," and, "You are the reason thousands are dying a day."
Local health authorities have instructed people not to hold gatherings of more than eight people and local bars have been instructed to close at 7 p.m. local time. Sanker had said he would cancel the event and offer refunds, but he later announced that the party would proceed, albeit in a nearby region.
On December 25 day, Puerto Vallarta Daily News reported that all local public and private hospitals were nearing full capacity with COVID-19 patients.
The publication reported that Puerto Vallarta Regional Hospital, the Guadalajara Regional Military Hospital and the Zapopan Military Infirmary were all at 100 percent occupancy. Four other public and private hospitals were between 78 to 98 percent capacity for COVID-19 patients.
The U.S. Centers for Disease Control and Prevention (CDC) has assigned Mexico a Level 4 "very high" COVID-19 designation, and said that "all travel" to the country should be avoided.