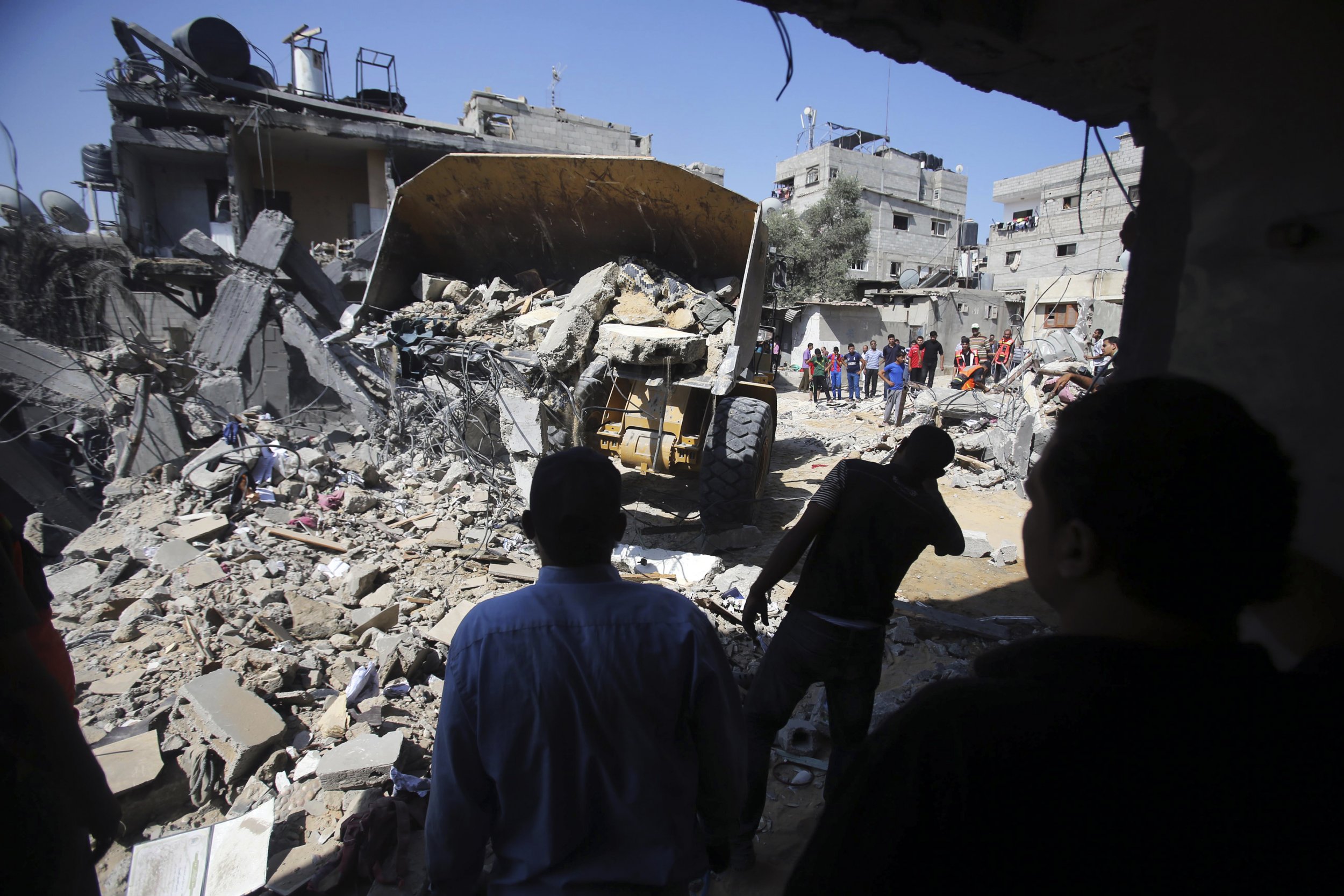 Warning tactics used by the Israel Defense Forces to apparently avoid civilian casualties in Gaza have been captured on camera. In a video published on LiveLeak, an IDF aircraft fires a loud, nonlethal bomb on a building to alert residents that they're in the area of a target, allowing them to leave quickly.
But in the video below, people scurry onto the roof of the building, acting as a human shield to prevent weapons from being dropped on them. And it looks as if it worked: Upon seeing people moving onto the roof, the IDF aircraft appears to forgo the strike.
Another video published on the site shows Sami Abu Zuhri, the Hamas spokesman in Gaza, encouraging people to use their bodies as human shields to further deter IDF strikes.
IDF alert tactics include phoning residents in danger zones with five-minute warnings to evacuate and distributing leaflets, The New York Times reported Tuesday. On the same day, residents in Khan Younis, in southeast Gaza, also attempted to block a strike by forming a human shield on the roof of their building. Seven people died as a result; the plan failed and the house was bombed.