Video Shows Gunman Shoot Young Cyclist Point Blank Outside of New York Deli
A video recently released by the New York Police Department (NYPD) shows the point-blank shooting of a cyclist outside of a deli.
Officers responded to a 911 call regarding a male shooting victim at approximately 2:20 p.m. on Wednesday, July 14. The incident took place in the Flatbush neighborhood of Brooklyn, at the corner of Clarkson Avenue and East 53rd Street.
When police arrived at the scene, they discovered a victim who was shot multiple times in the torso and once in his left arm. The young man was transported to Kings County Hospital, where he was pronounced dead.
The victim has been identified as 21-year-old Pierrot Simeon. Simeon lived around the corner from the scene, police said.
There have been no arrests, and the investigation is ongoing. The circumstances leading up to the shooting are unclear.
The NYPD released footage of the incident on Friday as it seeks the public's assistance in identifying the gunman.
The 17-second clip shows the suspect standing outside of a deli and holding what appears to be a cellphone close to his ear. The suspect is wearing a gray T-shirt, gray and white shorts and black and white sneakers.
Simeon then stops outside the store on a Citibike and appears to speak with the suspect. The suspect pulls a gun out from a fanny pack strapped around his shoulder and begins shooting at close range.
Simeon falls off his bike, and the shooter flees the scene.
Authorities are asking anyone with information to call 800-577-TIPS or direct message the Twitter page NYPDTips. A reward of up to $3,500 is being offered for anyone who comes forward.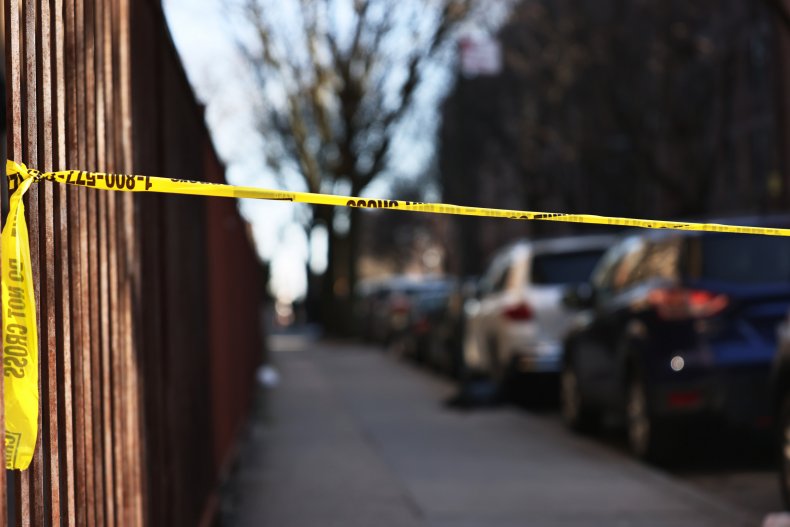 The city saw 165 shootings in the month of June, according to the latest crime statistics released by the police department. More than 60 people were shot across the five boroughs over the Fourth of July weekend.
"Gun violence, make no mistake about it, is where our focus is right now with the NYPD," police Commissioner Dermot Shea said at a press conference earlier this month.
Gov. Andrew Cuomo issued a first-in-the-nation executive order declaring a disaster emergency on gun violence. The order commits almost $139 million to reverse the trend of rising shootings across the state and creates an Office of Gun Violence Prevention.
"It is a matter of saving lives, and New York's future depends on it," Cuomo said at a news conference in Manhattan on July 7. "People are not coming back to this city, they're not coming back to any city, until they know they are safe."