Video Shows Hungry Great White Shark Circling Fishing Boat off Panama City Beach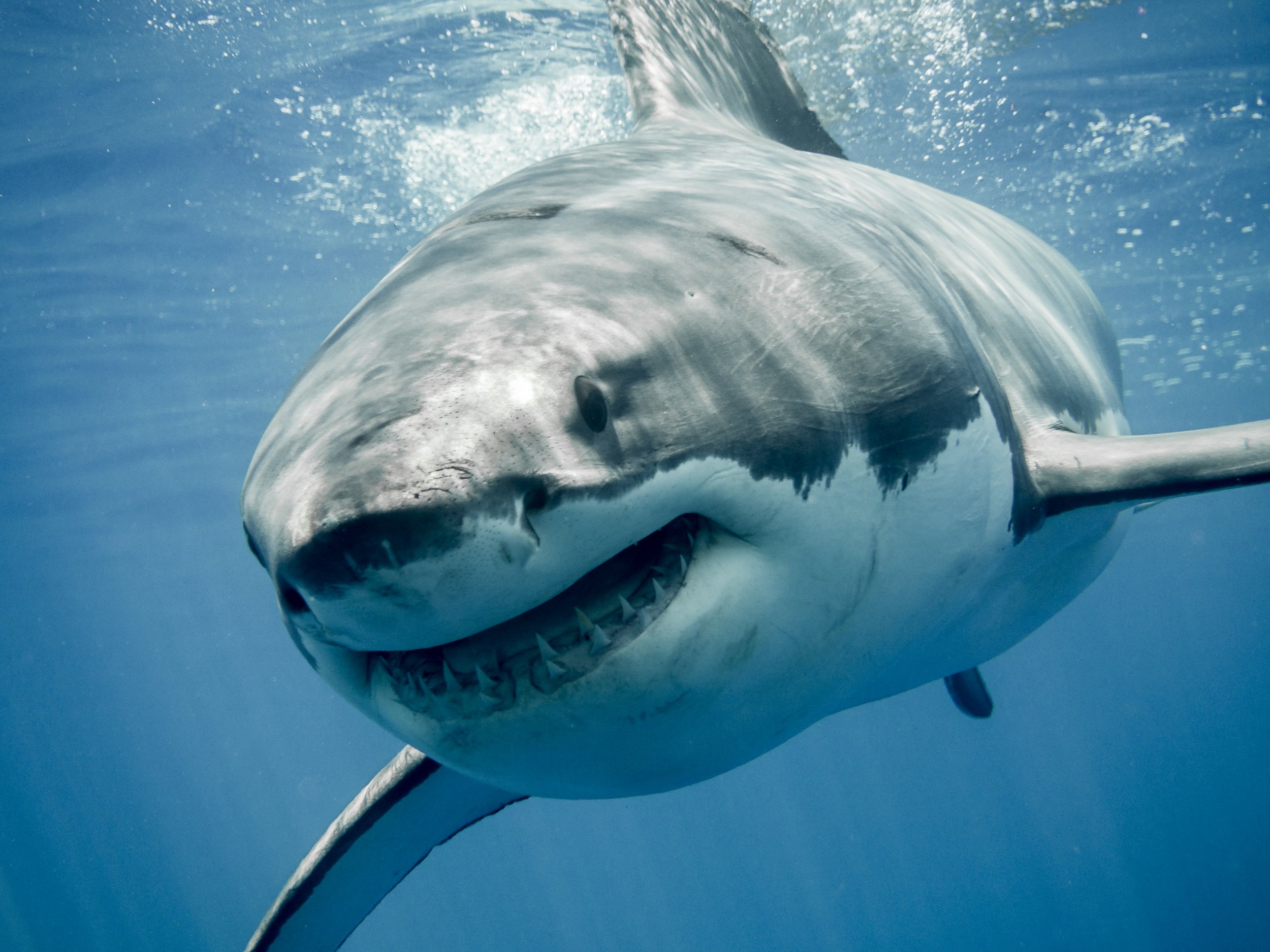 A great white shark has been captured on video circling a fishing boat in the waters off the coast of Florida.
Mark Kelley, the captain of the fishing boat hire firm Kelley Girl Charters, was in a vessel off Panama City Beach on the weekend when he spotted the creature.
"Today's excitement on the Lady Kelley was seeing a Great White Shark," he wrote in a Facebook post alongside the video. "Only the second one I've seen in 35 years."
The shark measured between 10 to 12 feet long, Kelley told Panama City News Herald.
He told the local newspaper: "I've been doing this 35 years. I've seen it all. There is not much out there that excited me anymore, but this excited me."
Kelley noticed something unusual was afoot when fish were taking bait, but vanished when he tried to bring them on to the boat. When he spotted a fin in the water, he realized the great white was taking advantage of his fishing trip.
After spending over three decades fishing, this is the second time Kelley has spotted a great white shark. During that sighting twenty years ago, dolphins had surrounded his boat when a great white bit off part of one of their tails. It then devoured the dolphin "in two bites," he told Panama City News Herald.
Fishing is a family tradition for Kelley, whose father and grandfather also worked the panhandle's waters, according to the Kelley Girl Charters website. His grandfather Arnold Peel started a commercial fishing business in 1943, and his father Buddy Kelley joined the industry in 1963 before hanging up his line in 1995.
The sighting comes after a 1,668 pound great white shark set off a tracking system (known as pinging) near Big Bend in the Gulf of Mexico on 15 April, the Pensacola News Journal reported. On 26 April, the animal known as Miss Costa pinged to the south of Port St. Joe.
Great white sharks are relatively common in the Gulf of Mexico between December and July, John Kanaly, communications manager of the Ocearch ocean data collection project, told the Pensacola News Journal.
A ping pops up on the Ocearch system when a satellite detected a shark's dorsal fin appearing above the surface of the water. This data is used to calculate the animal's location.
Kanaly explained: "What she is doing is she's reinforcing some of the data we've collected in the past.
"We do see that white sharks are in the Gulf for at least six months of the year. And the bulk of them come at this time, and most are on that west Florida slope."