Video Shows Knife-Wielding White Woman Chasing Black Boy Around Playground
A 32-year-old white woman named Terra Roling has been charged with two counts of felony intimidation after a video captured her chasing a Black child around an elementary school playground while holding a knife and shouting a racial slur.
On May 15, Roling was with three children at the Weisser Park Elementary School playground in Fort Wayne, Indiana. Her 13-year-old son told her that a Black boy had hit him.
Cell phone video showed Roling verbally confronting the child and then running after him with a knife while shouting the n-word, an anti-Black slur.
"Why you running [n-word]?" Roling said in the video. The boys in the video tell her to put the knife down and ask her why she's saying the n-word. Roling then justifies her use of the word by telling him that he is being an n-word.
"An [n-word] is an ignorant person. Doesn't mean you're Black," she shouts. When the kids tell her she can't say the slur, she responds, "I can say whatever I want. It's freedom of speech."
When Roling says, "My kids weren't f**king with you," the boy points at Roling's son and responds, "Uh-huh. He called me the b-word, four times." Another of the boy's friends says, "He did."
Roling then says, "Okay then, I apologize." She then turns to her son and says, "You need to watch your f**king mouth. You're sitting there and telling me that they're starting s**t." When her son begins trying to explain himself, she yells at him, "Get the f**k in the car!"
The recording quickly went viral. But local legal authorities didn't press charges against the woman until Wednesday, nearly two months after the incident occurred.
The Fort Wayne Police Department said that charges weren't initially filed against Roling because the childrens' parents chose to settle the matter without legal charges, WANE-TV reported.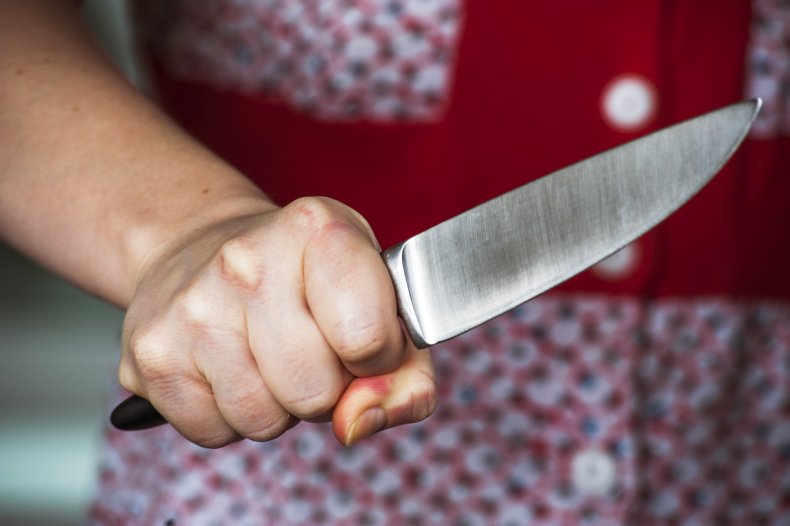 However, a local racial justice group called ChangeMakers of Fort Wayne told the news station that the boy's parents didn't initially see the video until the organization brought it to their attention.
"As soon as we showed them the video they wanted to go down and press charges," ChangeMakers' member Alisha Rauch said.
She and fellow group member Daylana Saunders started a public campaign highlighting Roling's actions. They made videos and social media posts urging people to contact local officials and demand criminal charges against Roling.
On Wednesday, the Allen County Prosecutor's office filed an affidavit against Roling. She was then charged with two counts of felony intimidation.
"I was appalled, angry, sickened," Rauch told WPTA. "The pressure that we were able to put on them and the support of our community made them able to charge her.
ChangeMakers has demanded that Roling publicly apologize and that prosecutors forbid her from making a plea deal to have her felony charges reduced to misdemeanors.
Saunders said that the boy's parents have avoided the press in fear of speaking out of anger. She added, "We hope that the community realizes that when we work together, we can expose the disparities in our system."
Newsweek contacted the Allen County Prosecutor's office for comment but did not hear back before publication time.