Video Shows Man Heroically Catching Alligator With Trash Can: 'I Got Kids to Protect'
A clip, featuring a man miraculously trapping a hissing alligator inside a trash bin, has gone viral on social media—and viewers are impressed by the brave act of heroism.
Abdul Gene Malik, reportedly a resident of Mt. Dora, Florida, shared the video, found here, on Instagram late Tuesday night. In the hours since, the clip has gone massively viral, amassing over 80,000 views on the platform. The video has also been reposted to other social media sites, including Twitter, where it's been viewed 4.5 million times at the time of this writing.
The video, featured above, highlights the extreme measures that some, particularly in areas that are home to large alligator populations, will go to in order to get rid of the fearsome reptiles.
The clip appears to show Malik face-to-face with the alligator in front of a residential building. Slowly, Malik approaches the alligator, pushing an open, sideways garbage bin ahead of him. As the trash can's mouth gets closer to the alligator, the reptile backs away, even hissing at Malik at one point.
The tense scene continues with Malik backing the gator into a wall. Taking advantage of the moment, Malik flips the lid of the trash bin over, hitting the alligator on the head. In the tussle, the reptile accidentally makes its way into the trash can—and the lid closes behind him.
From behind, Malik pulls the trash can upright and secures the lid, successfully trapping the gator. Wrote Malik in the video's caption: "I got kids to protect."
Notably, Malik wore sandals—specifically, a pair of Adidas slides—and shorts during his alligator encounter, a fact which served to amaze viewers even further.
The "wild" and "riveting" clip has racked up thousands of replies in the hours since it was posted, and many said that they want to see more from Malik in the future.
"The patience. The poise. The technique. All while wearing slipper sandals. Get this man his own TV show," tweeted writer Tim Alberta.
"Give this man an animal planet show," echoed Alex Fitzpatrick.
Others were simply awed by the display, especially considering that alligator encounters are known to be sometimes lethal. "You catch a gator in slides, that gator works for you now," joked Jane Coaston.
Many saw the clip's meme-worthy potential, like author Stephanie Land, who compared the situation aspects of her own profession. "Video of writers trying to get blurbs," she joked.
However, some found a more serious meaning in the clip. "So many metaphors here about the past 18 months," noted author Michelle Norris, in one of the more solemn replies. "May we all be this victorious against the weapons formed [against] us."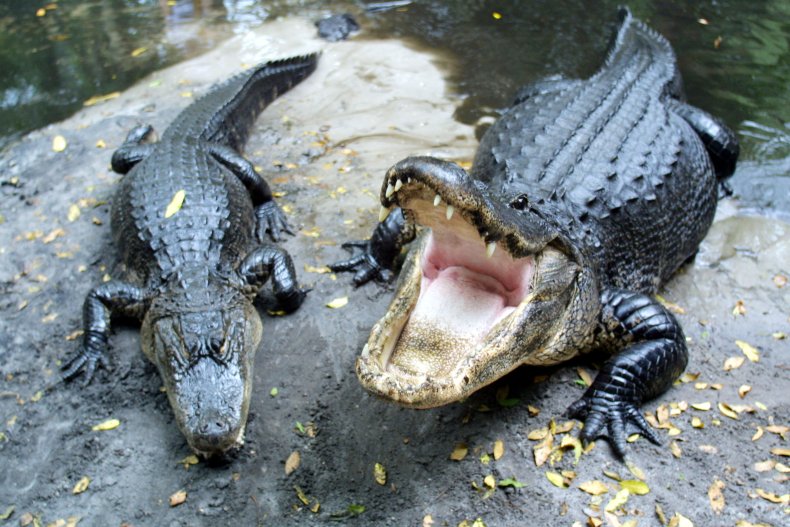 Updated 09/29/2021, 3:10 p.m. ET: This story has been updated with the verified video of the incident.