Video Shows Manhole Cover Pop off After Wild Buildup in Wisconsin Flooding
A local television station in Wisconsin shared video on Friday that captured the intensity of the state's recent floods by showing the moment a manhole cover flies open on a street and water gushes out.
Green Bay's ABC-affiliated WBAY-TV posted the video taken by someone on the scene. It shows the manhole cover wobbling, gradually shaking more in intensity, and then finally popping off and releasing a geyser-like spray of water.
The site for the unusual occurrence was Menasha, a town located about 30 miles away from Green Bay. WBAY shared the video on its website, as well as on social media. It attributed the camera work to one Susan Boettcher.
Forecasters said several thunderstorms swept through the state on Thursday and more storms are expected to carry on through Friday night, with the threat of flooding possible in several portions of Wisconsin.
High-speed winds and heavy rain are forecasted with the storms. Over the night into Friday, parts of Wisconsin could receive 1 to 4 inches of rainfall.
Steve Beylon, the chief meteorologist at WBAY, warned of the bad weather that continues hitting the region. On Twitter, he wrote, "We're watching for another round of storms late today. Severe weather will be possible...Folks heading out to high school football games should use our First Alert Weather app to watch the radar & track the storms with us."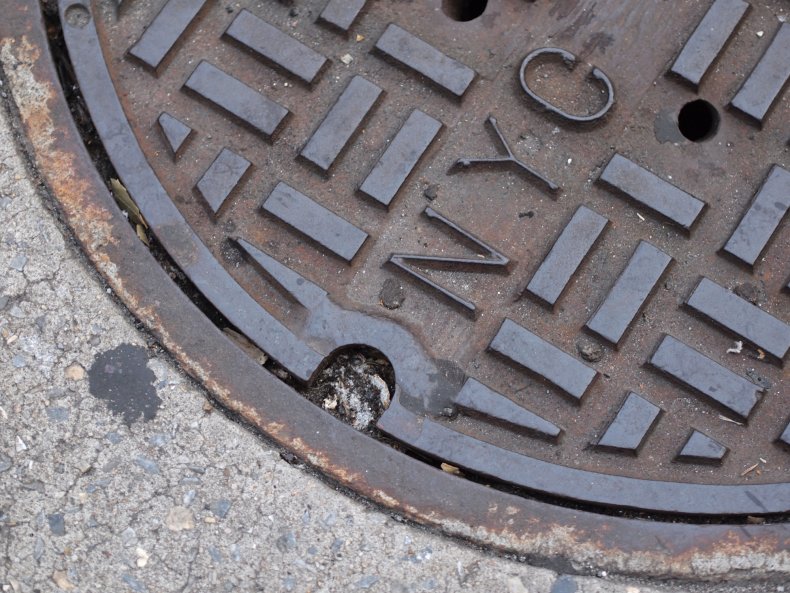 According to the Madison, Wisconsin, station WMTV—a dual NBC and CW affiliate—an isolated tornado cannot be ruled out overnight, especially in the southern and central parts of the state.
The weather forecast in Wisconsin is supposed to improve by next week with Hurricane Ida not forecast to have much impact on the state.
Other parts of the country are predicted to feel the brunt of Hurricane Ida, though. The storm made landfall in western Cuba on Friday afternoon before moving into the southeastern Gulf of Mexico.
AccuWeather forecasters warn Ida will likely grow in intensity with the potential to reach Category 4 hurricane status by the time it reaches the U.S. coast.
Ida is expected to wreak havoc on Louisiana this weekend, especially on New Orleans. AccuWeather forecasters project Ida making landfall on August 29, the 16th anniversary of when Hurricane Katrina—a Category 3 storm—caused decimated the area.
Louisiana Governor John Bel Edwards declared a state of emergency on Thursday. He urged residents of the state to take necessary precautions.
"Now is the time for people to finalize their emergency game plan, which should take into account the ongoing COVID-19 pandemic," Edwards said.