Video Shows Meteor Exploding Over Bangkok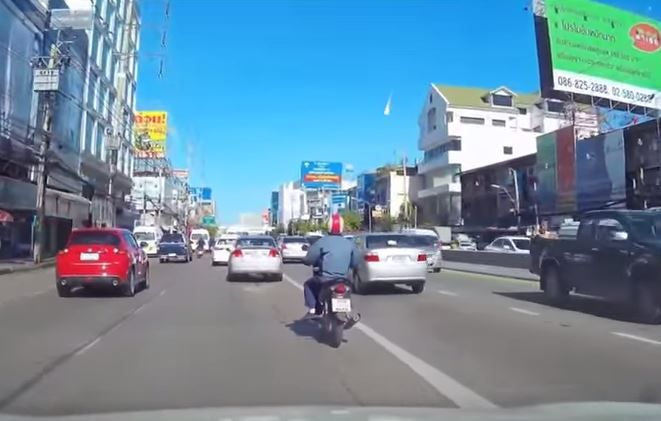 At 8:45 a.m. local time on Monday, a meteor exploded over Bangkok. Thanks to the proliferation of dashboard cameras, the event was caught by a number of drivers from different angles, as can be seen in the video below.
The event led to fears of "an asteroid apocalypse that has been predicted by conspiracy theorists," according to The Sydney Morning Herald. But no more asteroids followed, and Thailand's Astronomical Society confirmed it was a phenomenon called a "bolide" or exploding meteor. "This is a natural, normal phenomenon," Society president Prapee Wiraporn told the Herald.
Perhaps surprisingly, no pieces of the meteor landed, and there was no damage, according to reports.
A larger bolide, the Chelyabinsk meteor, exploded over western Russia in February 2013, damaging more than 7,000 buildings in six cities. It's actually a very good thing that it blew up in the air; if it'd hit the ground it would've caused many fatalities, said SETI Institute scientist Jill Tarter during an interview at the 2015 Curiosity Retreat, a weeklong conference featuring scientists and other speakers in southwest Colorado. The same can be said about this meteor.