Video Shows Moment 6.1 Earthquake Rattles Entire On-Air News Set
A video shows broadcasters being rocked by a 6.1-magnitude earthquake that struck near Tokyo on Thursday.
The footage, posted on Twitter by Russian news agency RT, shows three television news hosts, who appear to be broadcasting live—and their set—being briefly shaken by the earthquake.
"Moment 6.1 magnitude #earthquake rattles news studio in #Japan," RT wrote on Twitter.
The hosts crouch forward in their seats as the earthquake hits, although their delivery doesn't stop despite the shaking. A warning siren blares in the background.
The Tokyo area was hit by the earthquake around 10:40 p.m. on Thursday. Japanese broadcaster NHK reported that the earthquake's "focus" was in Chiba Prefecture, which is east of Tokyo. Officials said there was no threat of a tsunami following the quake.
The earthquake ranked at an intensity of "five-plus" on Japan's seismic which ranks from 0 to 7, according to NHK, which stated that authorities had received "several reports of injuries" but no reports of major structural damage.
The Japan Times reported that some trains were suspended and some areas saw power outages. Tokyo's Haneda Airport was closed for safety checks. Chief Cabinet Secretary Hirokazu Matsuno told the media that there were no abnormalities at nuclear power facilities.
A train in Tokyo's Adachi Ward partially derailed, leading to three passenger injuries, according to The Japan Times. It also said that fire officials in Chiba Prefecture reported two injuries, including a teenage girl, a woman in her seventies, and a woman in her fifties who fell and hit her head.
The earthquake was the strongest to hit the city of Tokyo since the Great East Japan Earthquake Disaster in 2011, the newspaper reported.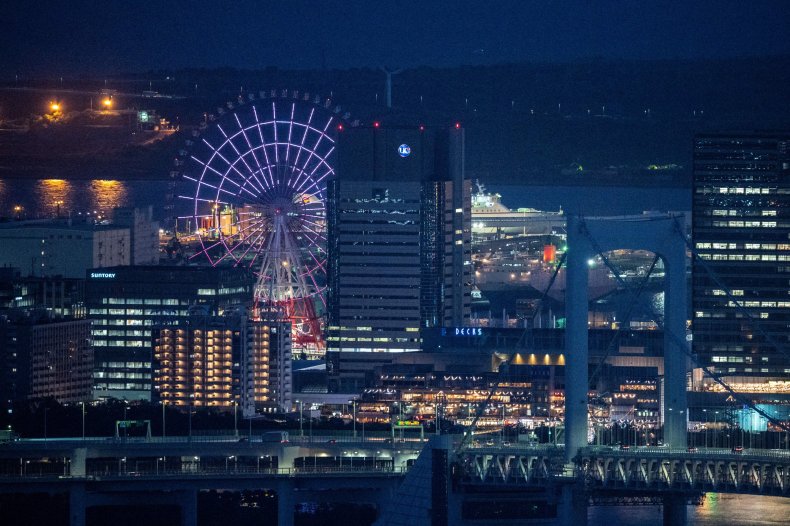 In 2011, a 9.1 earthquake struck off the northeast coast of Honshu, Japan, which generated a tsunami that hit the coast and disabled three nuclear reactors. The event led to 18,000 deaths and the destruction of more than 123,000 houses, according to the National Centers for Environmental Information (NCEI).
The earthquake was "the largest magnitude ever recorded in Japan and the third-largest in the world since 1900," NCEI stated on its website.
"The costs resulting from the earthquake and tsunami in Japan alone were estimated at $220 billion USD. The damage makes the 2011 Great East Japan earthquake and tsunami the most expensive natural disaster in history."
Following Thursday's earthquake, Prime Minister Fumio Kishida said the government had set up a task force to respond to it and would be providing aid to those impacted.