Video Shows Murder Suspect Toting Severed Leg in 99-Cent Store: Police
New details have been released in the case of an alleged serial killer, including security footage showing the suspect toting a severed limb out in public.
On Friday, the New York City Police Department (NYPD) released footage that purportedly shows Harvey Marcelin, an alleged serial killer based in Brooklyn, at an unnamed 99-cent store in Queens. In the footage, the department claims that Marcelin, 83, can be seen sitting on a severed human leg while riding a motorized scooter inside, according to ABC 7 New York.
Marcelin, who identifies as a transgender woman, has served roughly 50 years in prison in the past for killing two separate girlfriends, and was last released from prison on lifetime parole in 2019.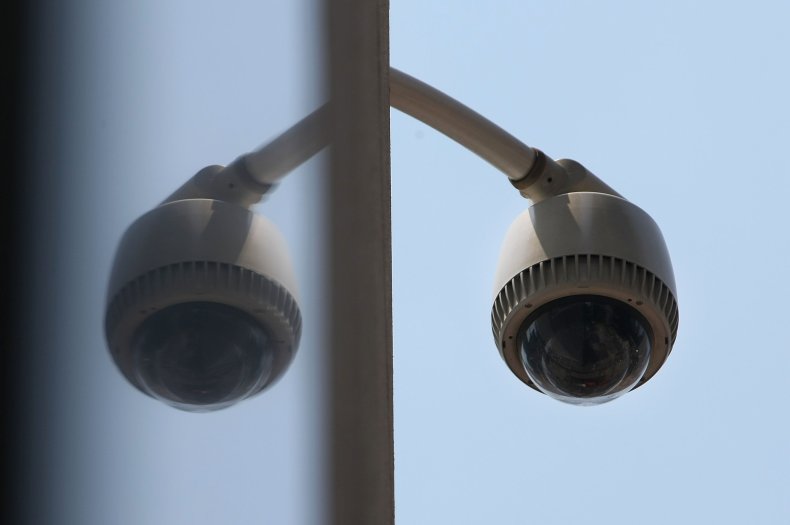 "It takes a serial killer off the street, this is just the latest in heinous offenses conducted in a lifetime by Miss Harvey and we could only hope she could do no more," NYPD Chief of Detectives James Essig said during a press conference on Friday.
She was indicted by a grand jury on Thursday for murder charges in connection with a dismembered human corpse found in a vehicle on March 3. The body was eventually identified as Susan Leyden, 68, of Brooklyn. Marcelin was taken into custody at Riker's Island on March 4 and now faces charges of second-degree murder, criminal tampering of evidence, and concealment of a human corpse.
"We are still looking into the motive, but based on her history, she's capable of a lot of evil things out there," NYPD Chief John Chell added during the press conference. Authorities are also working to find any other potential victims.
Marcelin has an extensive rap sheet and was first convicted for fatally shooting a girlfriend in 1963 and was later released on lifetime parole in 1984. A little over a year later, she fatally stabbed another partner to death, with the victim's body also being found dismembered near Central Park. She also had prior arrests for assault, booking, and rape from 1957 to 1963.
Leyden was observed on security footage entering Marcelin's apartment on February 27 with a colored flower-themed bag. A few days later, on March 2, Marcelin was observed rolling the same bag out of the building.
Police later found parts of her body in an area where Marcelin was seen leaving the bag. After executing a search warrant on her apartment, they also found Leyden's head and an electric saw. Authorities believe that the two had a relationship of some sort dating back two years and are working to determine what the exact dynamic was.