Video Shows Near Collision Between Norwegian and Russian Jets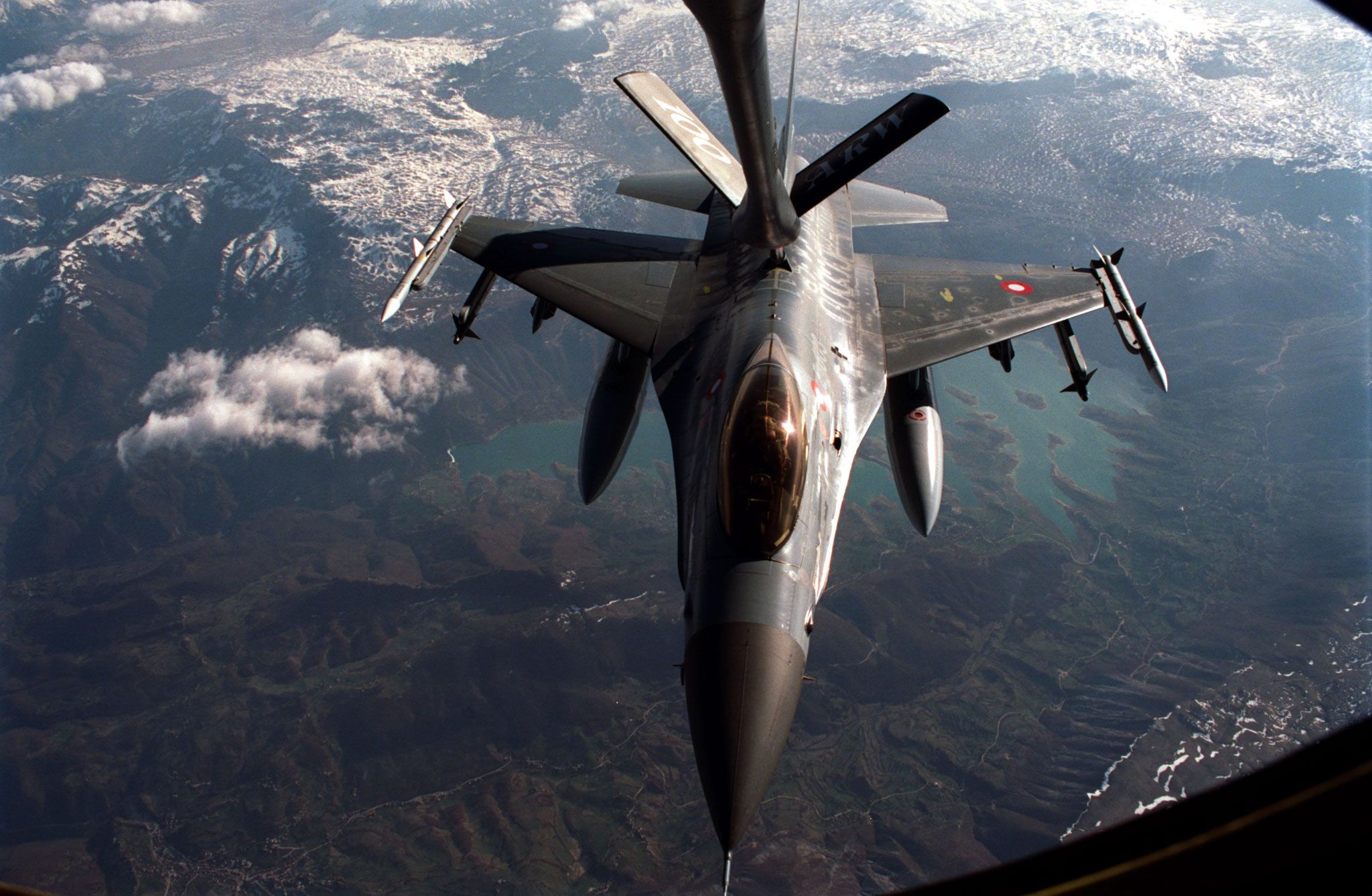 The Norwegian Armed Forces have released a video showing a Russian fighter jet in a near-collision with a Nato F-16, in another violation of international airspace by Russian military.
The video, released on Sunday, shows the Russian MiG-31 plane coming within an estimated 18 metres of the Norwegian aircraft, which had been sent by Nato to intercept the Russian planes flying in Norwegian airspace.
The Norwegian pilot can be heard saying, "What the hell!" as he swerves to avoid a collision with the Russian plane which appears to cut in front of him.
The Norwegian military would not say when the incident occurred.
According to Nato, warplanes have had to scramble 400 times this year to respond to the increased numbers of Russian aircraft near Europe, a 50% rise from 2013, posing a potential risk to civilian passenger aircraft.
40 of these incidences were documented in a report released in November by London-based thinktank European Leadership Network (ELN). The report details cases in which encounters with Russian aircraft in international airspace led to "emergency scrambles, narrowly avoided mid-air collisions, close encounters at sea and other dangerous actions happening on a regular basis over a very wide geographical area".
According to Lukacz Kulesa, research director of the ELN, it is unlikely that Russia want to provoke Nato countries. "The Russian rationale is political - they want to send the general message that Russia is back, and it can defend itself against any western encroachment. However, the worry is that things will escalate and get out of hand, and that one day Russia will go a step too far.
"We are calling for both sides to show restraint to make sure they don't do anything that increases chances of confrontation," he told Newsweek.
Whilst a Nato spokesperson told Newsweek that the organisation is not seeking to confront Russia, they are stepping up air patrols in the regions where these incidences are becoming more common as well as allocating more ships to the Baltic and Black Seas. "Nato remains vigilant and ready to respond", he told Newsweek.