Video Shows Out of Control Unmanned Boat Coming Dangerously Close to Florida Beachgoers
A man was thrown off of his boat after hitting a wave near Pass-A-Grille Beach in Florida on September 15, leaving the unmanned vessel headed toward beachgoers.
The Pinellas County Sheriff's Office posted the intense video of the rescue to Facebook, where it has since amassed 35,000 views.
"Yesterday, we received reports of a subject in the water after being thrown from their vessel off of [Pass-A-Grille]," the caption read. "The Marine & Environmental Lands Unit, in coordination with the Flight Unit and deputies on the beach, was able to quickly rescue the subject who was treading water approximately a [half-mile] offshore."
Sergeant Ron Blair told Tampa-based news station WFLA that the man was too far away from the beach to swim in. The man's phone still worked, though, and he was the one who called 911.
The man was successfully rescued, and a spokesperson for the Pinellas County Sheriff's Office told Newsweek that he did not sustain any injuries. The Facebook video shows deputies on the marine unit tossing a rope to the man to pull him to safety.
Responders then turned their attention to the out-of-control boat, which was getting dangerously close to the beach and beachgoers.
"When you get down there, looks like there's some people in the water close to the beach," the deputy said in the video. "Might want to get on the PA or yell over to them to get out of the water so they don't get hit by this boat."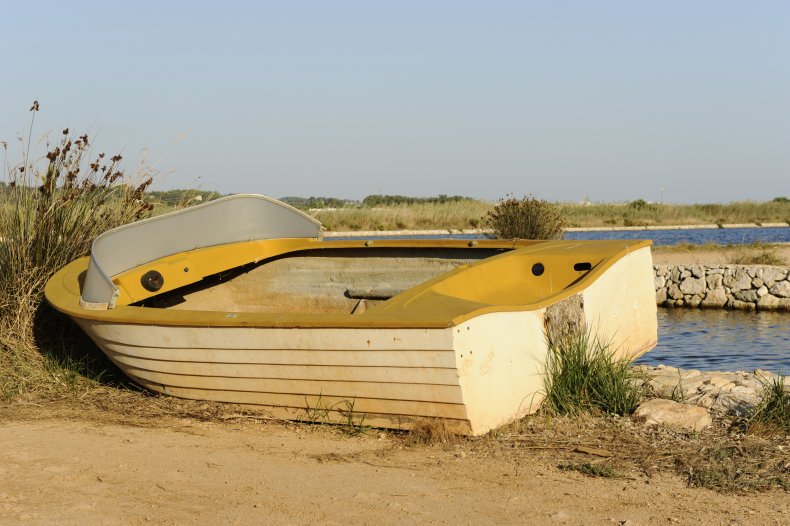 The runaway boat circled a few times before first responders caught up to it, matching its speed. A marine deputy boarded the boat and regained control of the vessel.
"While teamwork and good training fortunately helped bring this dangerous situation to a safe conclusion, if you're operating a vessel remember to wear your life jacket and utilize an engine cut-off switch or 'kill cord' to prevent runaway vessels," the Facebook caption read.
Blair told WFLA that the kill cord attaches to the ignition that a boater can also attach to themselves. In the event that the boater loses balance and is thrown off the boat, the engines shut off.
Earlier this year a law was passed by Congress to mandate the use of engine cut-off switches on vessels that are less than 26 feet in length. According to an FAQ posted to the Coast Guard website, it's important to use these switches because boaters may be thrown off of boats.
"Engine cut-off switches are an important tool to prevent unnecessary accidents, injuries and deaths caused by a recreational vessel operator being unexpectedly displaced from the helm," the Coast Guard stated.