Video Shows Phoenix Officer Brutally Dragging Woman From Car During Traffic Stop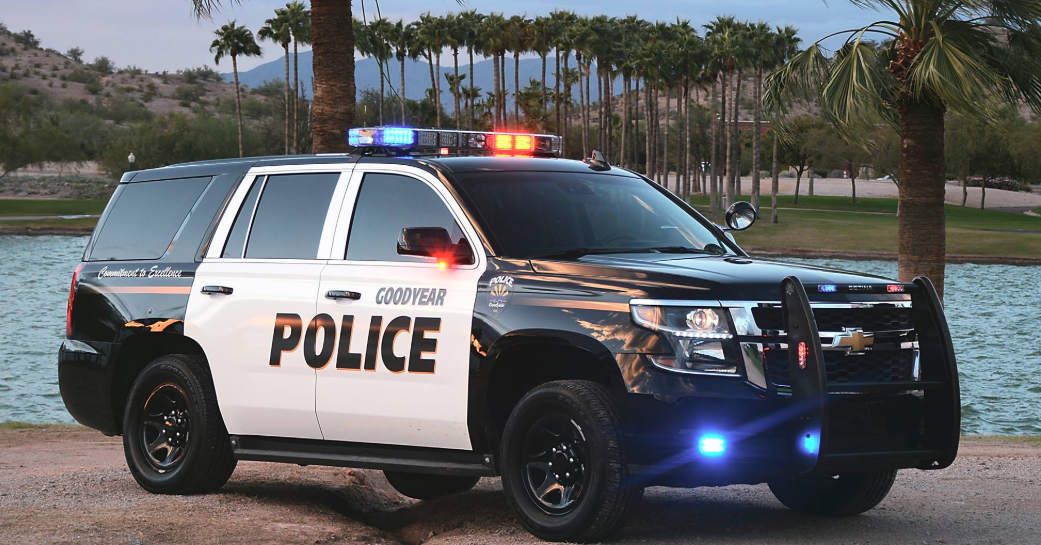 A police officer in Arizona is being investigated after he was recorded punching and dragging a woman out of a car and pointing his weapon at a second individual.
The Goodyear Police Department was forced to respond to the footage after it was shared widely across social media on Thursday. The video—which appeared to have been taken from a passing vehicle—showed the law enforcement official dragging the woman across the pavement.
The officer then draws a gun and points it at another person out of frame. According to the department, the woman had been caught using a suspended driving license but had resisted arrest. The names of the suspect and the arresting officer were not made public.
On Twitter, the clip of the attempted arrest was shared thousands of times. Officials suggested that the footage lacked context—and the situation may have appeared worse than it was in reality. As noted by local media, it remains unclear if the pulled weapon was lethal or non-lethal.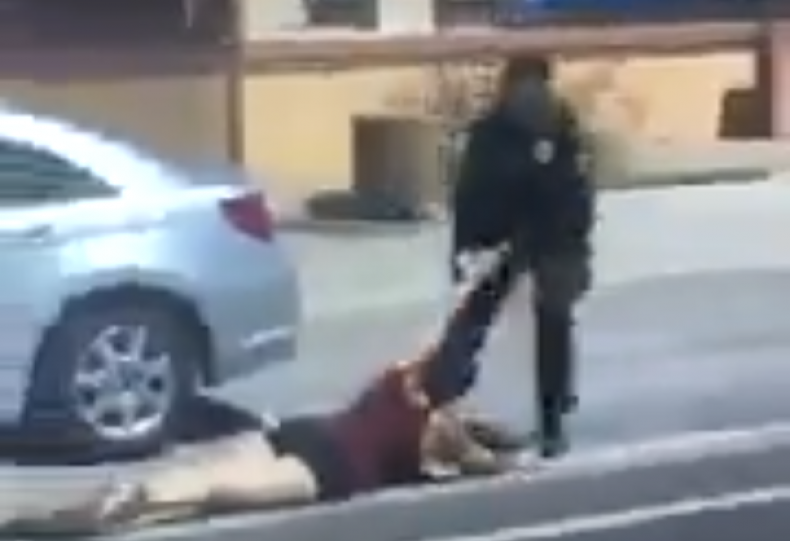 In a statement, a police department spokesperson confirmed that a probe was now underway and attempted to explain the situation, facing an immediate wave of social media backlash.
"The driver who had a suspended driver's license was notified that she was being placed under arrested; at that time, she began to retreat," a statement, obtained by Fox10Phoenix, read.
"When a conflict with a suspect occurs during an arrest, this presents a challenging and often dangerous situation for the arresting officer," it continued.
"The top priority of the Goodyear Police Department is the safety of the public as well as our officers. When a situation such as this occurs, it can appear frightening to passersby who don't understand the full context of the situation.
"In the interest of transparency and maintaining the trust of our public, the Goodyear Police Department is currently investigating the specific details of this particular case. We are working to review body cam footage and conducting interviews to determine exactly what occurred.
"Once our investigation is complete and all the facts are in, we will be better able to provide accurate information as to the details of this arrest. We appreciate your patience as we conduct our thorough investigation."
The incident took place around noon near the northwest corner of Van Buren and Dysart.