Video Shows Teacher Violently Swinging Student Headfirst Into Filing Cabinet; Investigation Launched
A Massachusetts public high school teacher was placed on administrative leave Thursday after the teacher "inappropriately physically intervened" in a fight between students, according to a statement from school officials. A video taken of the incident, which has been shared on social media, shows the teacher pulling two students apart, causing one student to hit a filing cabinet headfirst.
The incident occurred early Thursday morning at Barnstable High School in Barnstable, Mass. The teacher involved in the scuffle has not been identified, but they reportedly work for the school full-time and this is their first year at Barnstable High School.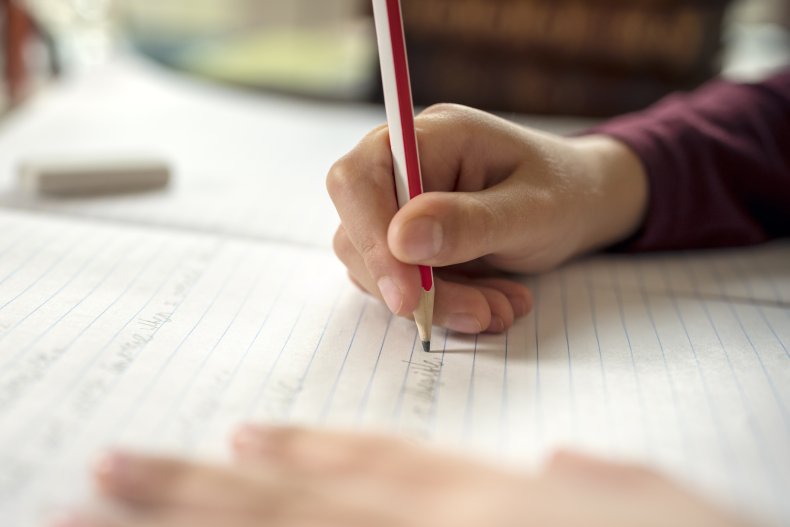 In the cell phone video, the teacher appears to be trying to break up the fight. A loud crash can be heard as one teen's head hits a filing cabinet on the way to falling down on the floor.
Superintendent of Schools Meg Mayo-Brown and Barnstable High School Administrator-in-Charge Kristen Harmon issued a statement about the incident, saying it is under investigation.
"At approximately 8:15 am this morning, a Barnstable High School teacher inappropriately physically intervened in a matter between two students. The teacher exhibited actions contrary to the values and expectations of Barnstable Public Schools, and has been placed on administrative leave. The incident is under investigation and BPS will take appropriate steps based on the outcome of the inquiry. We want our BHS community to know that we take this matter very seriously, and that the health and safety of our students remains our first and foremost priority."
Mayo-Brown told the Cape Cod Times that the student seen hitting the filing cabinet was not taken to the hospital but was checked out by the school's nursing staff. She also said that she did not know if the student suffered any injuries.
Reporter Mike Saccone shared the cell phone video on his Twitter account. Responses to the post ranged from people calling on the teacher to be fired, while others praised the educator for breaking up the fight before it escalated.
Boston CBS news affiliate WBZ-TV reported that the Barnstable Police Department is assisting the school with an investigation into the incident.
Barnstable is the county seat of Barnstable County and is the largest community in both land area and population on Cape Cod. Barnstable High School has a little more than 1,800 students enrolled as of 2021, according to the website Public School Review.
Newsweek contacted Mayo-Brown for comment but did not hear back in time for publication.