Video Shows Thieves Ransacking Evacuated Apartments After a Fire Killed Child, Pet Dog
A pair of thieves were caught on video burglarizing an apartment after a fire that killed a young child and a pet dog.
The fire broke out in a Mott Haven housing complex in the Bronx at around 5 p.m. on Friday. Firefighters responding to the blaze went door to door checking each unit, eventually finding a 32-year-old man and his 6-year-old son, Aiden Hayward, passed out in a hallway.
The boy later died from smoke inhalation after being taken to a nearby hospital, where he stayed throughout Saturday. As of Sunday, the father was still receiving treatment. The cause of the blaze has not yet been determined.
Resident Alberto Revilla's dog, Loki, also perished in the fire. Revilla had left the building to get food prior to the fire breaking out. Once he was let back in, he found that firefighters had broken his lock to his apartment and found Loki dead on the floor. To make matters worse, Revilla reported seeing two burglars ransacking his apartment on a live security feed.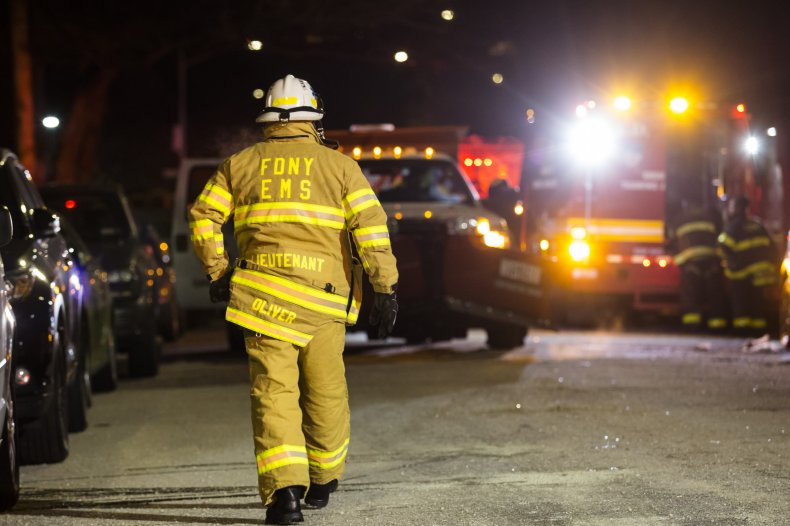 "People like that, to be honest, it's just despicable," Revilla told NBC New York. "It's not fair that we're going through a problem like this, and we're being victimized double."
The burglars ultimately made off with around $14,000 worth of the family's valuable electronics and jewelry, including his wife, Christina Rodriguez's wedding ring, according to Revilla. On top of everything, Revilla said that they are struggling to explain their dog's death to their young daughter. The beloved pet had only been with them for a year.
"She's 4 years old and she's been asking for him," Revilla said. "I don't know how to tell her."
The family has reported the video to the New York City Police Department.
Revilla's family were not the only residents to be burglarized in the wake of the Mott Haven blaze. Shaara Wright, who lives on the 10th floor, also found numerous valuables missing from her unit, including televisions, video games and jewelry.
"I realized everything is missing," Wright told NBC New York. "I come home to nothing. It's like I worked for nothing. My husband worked for nothing. I made a beautiful home for my kids for nothing. I'm just sad that I gotta start all over from the beginning."
When reached for comment by Newsweek, the NYPD acknowledged one report on file where a "30-year-old female victim" alleged that "unknown suspects entered the apartment and removed approximately $15,000 worth of items from the apartment."
Updated 11/8/21, 2:40 p.m., ET: with comment from the NYPD.
Correction 11/9/21, 4:24 p.m., ET: A previous version of this story misspelled the first name of Shaara Wright.