Video Shows Uber Driver Unleashing Racist Rant Against Black Passenger and Her Daughter
An Uber driver was captured on video using numerous racial slurs against two Black passengers while driving erratically during a trip to Charleston, South Carolina, on Friday.
Jovene Milligan told local outlet WCBD News 2 that she and her daughter were traveling from Atlanta to Charleston when their car broke down in Aiken, South Carolina. The two chose to Uber the remaining distance, but were repeatedly berated by their driver during the trip.
In numerous video clips sent to the news outlet, the driver can be heard yelling racial slurs while driving recklessly. At times, the driver was seen taking his hands off the wheel for several seconds while screaming at the two passengers. The driver's identity was not disclosed to the media.
"It got very scary, to the point where I didn't know whether we'd have to protect ourselves," Milligan said. "The driver was erratic, driving recklessly, he was constantly calling us [racial expletives]."
Milligan told the news outlet that she feared for her life at several points, and wasn't sure if she and her daughter would survive. She added that he refused to let them out of the vehicle when they requested to end the ride early.
"I was constantly monitoring his GPS to make sure we were still in route even though he wouldn't let us out," Milligan said.
In the end, Milligan said she was thankful that she and her daughter made it safely to Charleston.
Shaken from the experience, Milligan told WCBD on Monday that she will move forward with a lawsuit against the driver and Uber. She said the situation highlighted a lack of safety and protection protocols in place to help individuals who may feel threatened by their drivers.
"I'm not sure how extensive the background checks are but this person is not somebody that should be driving anybody," Milligan said. "We were not treated with any type of respect."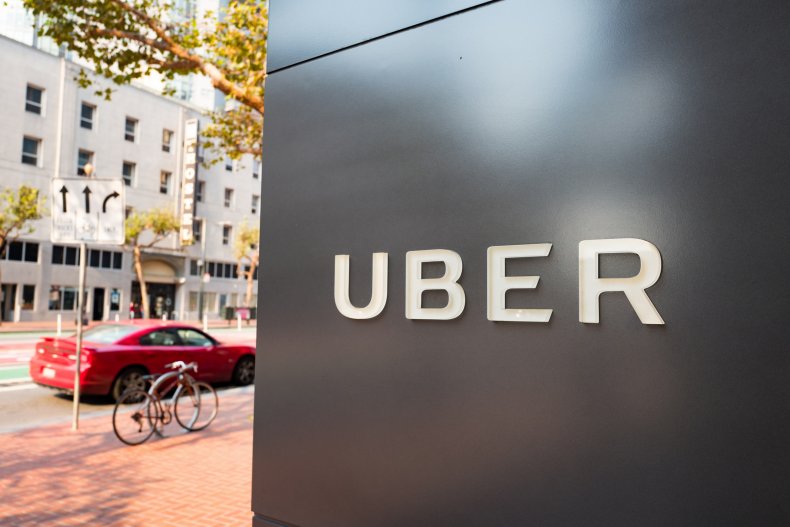 Her attorney, Sean Wilson, said the lawsuit has been filed in California, where Uber is primarily based. Wilson said he believes the company should implement new safety measures beyond stricter background checks, such as a panic or emergency button.
"Making sure that if something does happen to somebody, that they have a panic or emergency button. That way, we can track it down and get to some help," Wilson said.
A spokesperson for Uber addressed the incident in a statement given to Newsweek on Tuesday, and said that the driver in this instance has since been removed from the app.
"Everyone has a right to feel safe when using the Uber platform and what these riders experienced is extremely upsetting. We have a clear non-discrimination policy and we have removed this driver's access to the app," the spokesperson said.
The spokesperson pointed Newsweek to the company's non-discrimination policy, which prohibits discrimination "against users based on race, religion, national origin, disability, sexual orientation, sex, marital status, gender identity, age or any other characteristic protected under applicable law."
"Any user found to have violated this prohibition will lose access to the Uber platform," the policy states.
Additionally, to ensure safety, Uber said that all drivers undergo a "multi-step safety screen" which includes background checks for past "driving violations, impaired driving, violent crime, and other checks."
Uber also allows individuals to call 911 directly from the company's app in case of an emergency. That way, the app displays a passenger's live location and trip details with the emergency dispatcher.
"Our guidelines were developed to help make every experience feel safe, respectful, and positive. Everyone who signs up for an Uber account across all of our apps, including drivers, riders, delivery people, Uber Eats customers, restaurants, and JUMP users, is expected to follow the guidelines," the company's website reads.
Updated 05/11/2021, 2:43 p.m. ET: This article has been updated to include a statement from Uber.