Video of Singer's Consent-Focused Rewrite of 'Blurred Lines' Viewed Over 2.8M Times
Singer Devon Cole recently shared her rendition of Robin Thicke's controversial 2013 hit Blurred Lines—but she changed the lyrics to emphasize the importance of consent. The video, found here, appeared to have struck a chord with viewers and has been flooded with support, racking up over 2.8 million views and 791,000 likes.
While hugely popular at the time of its release—it even landed the title of 2013's No. 1 song of the summer—the legacy of Blurred Lines has been marred by controversy.
In addition to its widely-covered copyright battles, the hit soon became notorious for its lyrics, which many felt glorified sexual assault and rape culture. The single—featuring lines like "I know you want it," and "You're a good girl"—was even banned on several U.K. college campuses.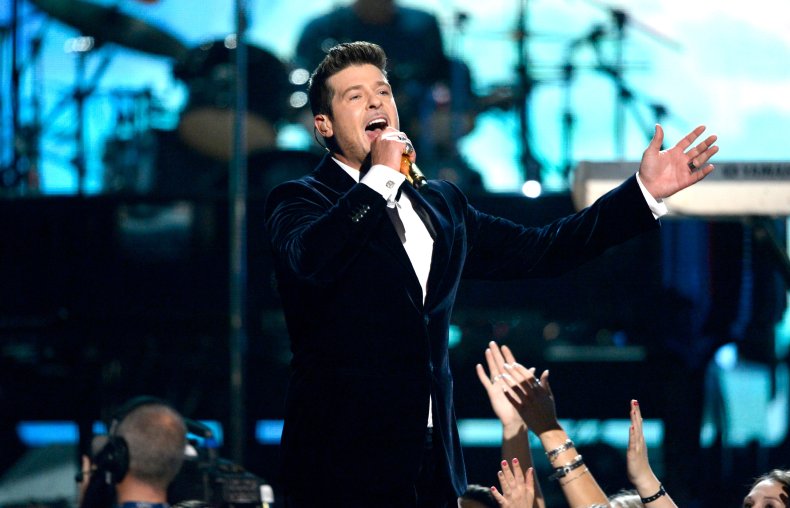 Now, eight years after its release, TikToker Devon Cole has stepped forward with her version of Blurred Lines, written for those who felt uncomfortable with its misogynistic lyrics. Keeping its catchy beat intact, Cole has rewritten the song to send a message about consent.
"Seems you can't hear / What I'm tryna say," sings Cole in her video. "Goes in one ear / Out the other way."
"Just 'cause you paid for dinner / Don't mean I owe you a favor," goes another line.
Perhaps most controversial in the original Blurred Lines was the lyric: "I know you want it." In her version, Cole replaces it with: "If I don't want it / Then I don't want it."
"My body's not something that you earn," she sings at the chorus.
Viewers can't seem to get enough of Cole's 2021 remake and have flooded the clip with over 11,000 comments.
"Love this!!!" wrote TikToker Susie White. "Hate the original as it gave me the creeps but this is fire."
Others praised Cole's songwriting skills, noting that she got the point across without sounding like an "infomercial." Read @pajamastreetfighter's highly-liked comment: "It was actually written well and not cheesy!"
TikToker Norris, meanwhile, pointed out that "the lines actually aren't so blurry" in Cole's version.
Countless more asked her to release a full version of the song on streaming platforms.
Not everyone, however, felt that Blurred Lines needed a makeover in the first place. "I never [paid] attention to the lyrics," wrote one viewer.
Another argued that the original song's lyrics are "not about rape."
Newsweek has reached out to Cole for additional comment but did not receive a reply in time for publication.