VIDEO: Speeding Driver Launches Into Air, Crashes Into Second Floor of Oregon House
Part of the top floor of a house and its roof were destroyed Wednesday by a car that struck a mound of earth in a yard, took flight and plowed through the upper story of the house.
The startling incident took place on Bergis Road in the city of Lake Oswego in Clackamas County, Oregon.
The Lake Oswego Fire Department shared footage of the aftermath on social media with the caption: "Firefighters responded to a vehicle that crashed through a second-story of a house on Bergis Rd."
The video pans the scene, showing the damage to the yard with a broken tree that fell onto a fence next to it; the crumpled dark blue vehicle lying on its side; what appears to be burned pieces of the car trapped in a tree; and damage to the roof of the house.
The vehicle, lying in the yard some distance away from the damaged house and almost touching the neighboring house, was cordoned off with police tape.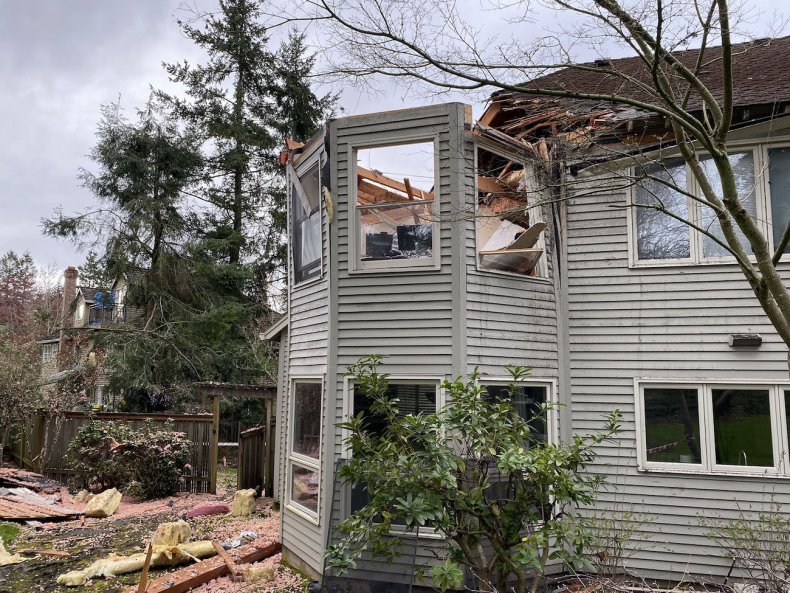 Lake Oswego police said the driver was traveling down Bergis Road at a high rate of speed when he got to a sharp curve in the road, drove into someone's backyard and "launched" from a berm — a rounded mound of soil — before crashing into the second floor of the house on Oak Meadow Court.
The accident was reported after 6 p.m., with police confirming that the occupants of the home were not present at the time of the incident.
Four cats and a dog were inside the home at the time, but they were all unharmed.
Emergency services arrived on the scene, and the driver was taken to a Portland hospital in serious condition. There have been no further updates on the driver's condition.
The investigation into the incident is ongoing.
Alarmed members of the public questioned on social media what rate of speed the driver had been traveling, wondering whether it had been a spring break incident.
On October 21, 2021, the Lake Oswego Fire Department responded to another car crashing into a home on Country Club and Iron Mountain Boulevard. That crash sparked a fire, and the driver was taken to hospital in critical condition. Two people in the house at the time escaped unharmed.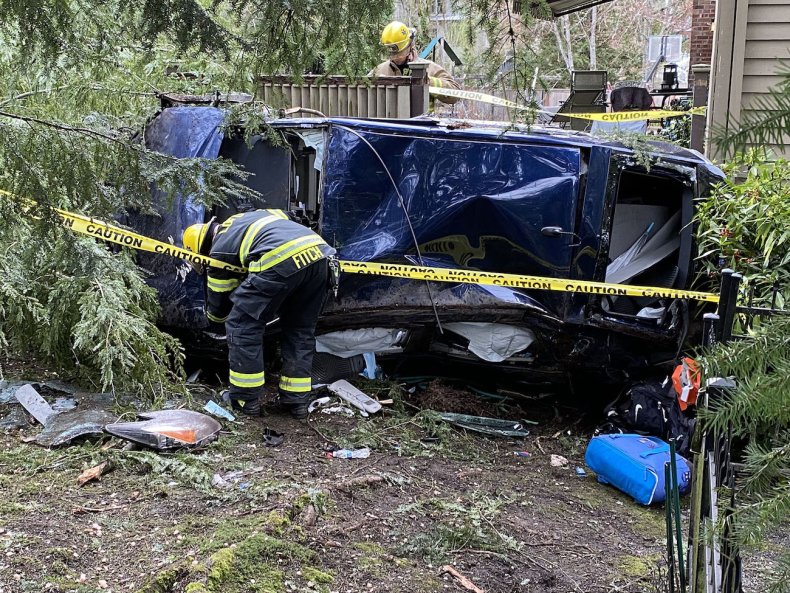 This story was provided to Newsweek by Zenger News.