Video: Spotify Ad So Weird it Was Banned in the U.K. for Causing "Distress" To Children
A Spotify advert that mimics horror movies has been banned in the U.K. after it was found to be "unduly distressing" for children.
The one-minute ad, which was only available online, shows a group of people being tormented and possibly murdered by a creepy doll every time they play "Havana" by Camila Cabello in their house.
The ad shows the doll ambushing the characters one by one each time the song is played, with one female character urging her male friend whose about to play it again on his phone: "I know it's a great song with a catchy melody and singalong lyrics, but we cannot play that song."
The video ends with the doll's hand reaching out to play the song, along the slogan "killer songs you can't resist."
After receiving a complaint from a parent, the British Advertising Standards Authority (ASA) watchdog said in their ruling the advert was distressing for children and "irresponsibly targeted" because it was seen during videos that were of appeal to children.
The ad was seen during a video on the YouTube gaming channel DanTDM.
In a statement, the ASA said that while there is no violence or gore in the clip, it is implied. There are also several scenes which are reminiscent of a horror film unsuitable for children, including tense music and scenes of characters looking scared or in distress.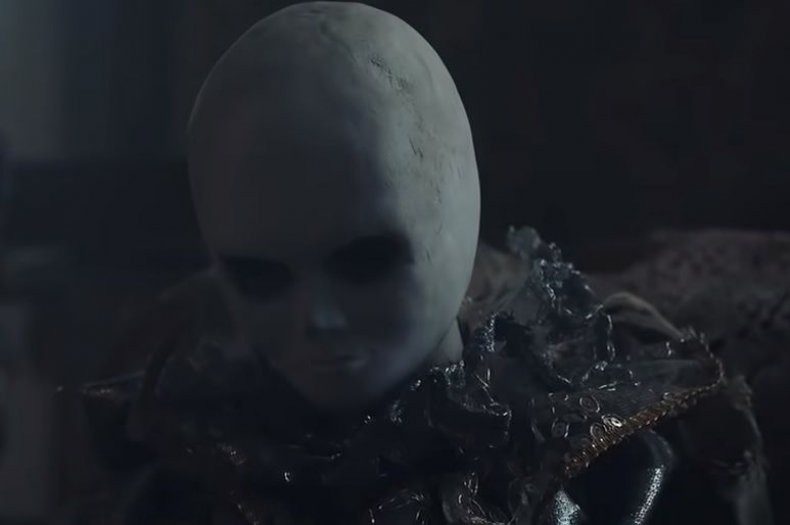 "The fact the ad was set inside the home, including a bedtime setting, and featured a doll, meant it was particularly likely to cause distress to children who saw it," the ASA said.
"We concluded that the ad was unlikely to cause distress to adults, but that it was likely to cause undue distress to children. Therefore, because the ad had appeared before videos of appeal to children, we concluded that it had been inappropriately targeted," the watchdog added in its ruling.
"We told Spotify to ensure that future ads did not cause distress to children without justifiable reason, and to ensure ads that were unsuitable for viewing by children were appropriately targeted."
Spotify said they had no intention of causing distress to children and hoped the humorous nature of the ad, along with the juxtaposition of the upbeat pop song played throughout, would make it clear it was a spoof.
A spokesperson for Spotify told Newsweek: "We acknowledge the ruling from the ASA and regret any distress the ad may have caused the complainant. It was created as a tongue-in-cheek horror parody—intended to be a humorous ad that demonstrated just how catchy some tracks can be.
"We take our responsibilities as a marketer very seriously and continue to be mindful of the ASA's guidance on the effective and appropriate targeting of advertising campaigns."