Video: Steelers LB Vince Williams Shows up at Training Camp Dressed as WWE Legend 'Stone Cold' Steve Austin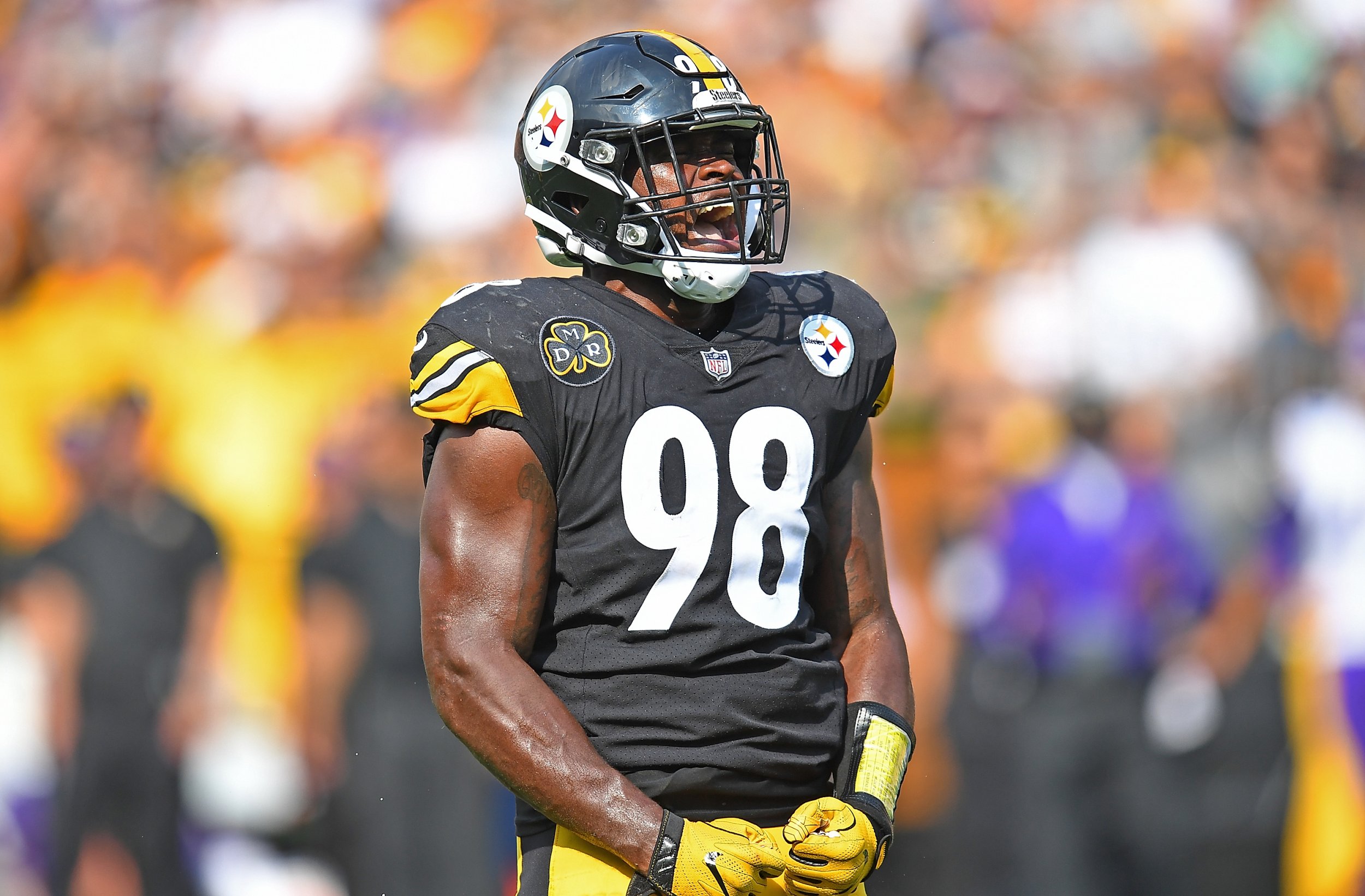 Training camp began on Wednesday for 30 of the 32 NFL teams and those looking forward to the first day extravaganza were not left disappointed.
Over the last few years, players have made a tradition of showing up in fancy cars and eye-catching outfits to greet old and new teammates. Pittsburgh Steelers linebacker Vince Williams upped the ante by a few notches as he arrived at camp dressed as wrestling legend "Stone Cold" Steve Austin.
Clearly not overlooking details, Williams' outfit included a leather vest, denim shorts, knee pads and a title belt, while his car was blasting out Stone Cold's theme music.
One of the greatest stars in WWE's history, Austin was renowned for his intensity and the brazen attitude he would take to each match. Like Austin, Williams makes intensity a staple of his game and will be hoping to continue where he left off last season.
The former Florida State student recorded 89 tackles, eight sacks and one interception last year and was one of the Steelers most impressive performers during the campaign.
Williams had a strong rival for the most extravagant arrival at the training camp.
Steelers wide Receiver Antonio Brown, who adorns the cover of this year's Madden game, arrived for training along with his family via helicopter.
Last year, the Brown arrived at camp in a 1931 Rolls-Royce Phantom but even by those lofty standards the helicopter was a clear upgrade. Not that the 30-year-old has any problems when it comes to affording such a ride, given last off-season he penned a four-year extension worth $68 million, which made him the highest-paid player in the NFL among non-quarterbacks.
Brown and Williams will be crucial figures for the Steelers this season, as they look to return to the Super Bowl for the first time since losing the championship game to the Packers in 2010.
Pittsburgh went 13-3 last season, their best record since 2004, before losing against the Jaguars in the divisional playoffs.
With Ben Roethlisberger entering the winter of his career and the team failing to extend Le'Veon Bell's contract before the July 16 deadline for franchise-tagged players, the Steelers have plenty of questions to answer next season.
The former Michigan State student will make $14.5 million this season and will hit the free agency market in 2019, and he will almost certainly feel entitled to ask for a bigger deal next summer.
Last week, NFL Network's Ian Rapoport suggested the Steelers' offer was in the region of $70 million over five years, with over $30 million over a two-year deal. Crucially, only his signing bonus of over $10 million was guaranteed.