Video: Stephen Colbert Backs up Donald Trump's Claim With Pictures Proving 'President Obama Separated Children'
In a segment heavy on irony and tinged with a little nostalgia, late night comedy host Stephen Colbert joked that President Donald Trump was correct when he accused former President Barack Obama of separating children from their families, providing pictures as "evidence."
The evidence showed Obama in the White House with children and culminated in a picture of him giving one little girl a hug."Obama's no angel here." Colbert said sarcastically. "I mean come on, there is ample evidence of Barack taking kids from their parents, subjecting them to harsh interrogations, even confiscating all of their hugs," he continued, while showing the images.
Colbert's joke had been prompted by Trump's claims in the White House Tuesday that the Obama administration had started the deeply controversial practice of separating children from parents in migrant families as they attempted to enter the United States.
The president made the comments during a photocall with the Egyptian President Abdel Fattah el-Sissi after he was asked whether he was "cleaning house" at the Department of Homeland Security. " Well I never said I am cleaning house... I don't know who came up with that," Trump said.
"I am not cleaning house. No I am bulldozing the house straight into the Potomac," Colbert said referring to the ouster of Security Secretary Kirstjen Nielsen and Secret Service Director Randolph Alles. "Then the meeting was over, until Trump took it into overtime," Colbert went on.
"Obama separated the children by the way," Trump interjected as press were being ushered out of the Oval Office. "Just so you understand, President Obama separated the children… They had child separation. I was the one that changed it," Trump claimed.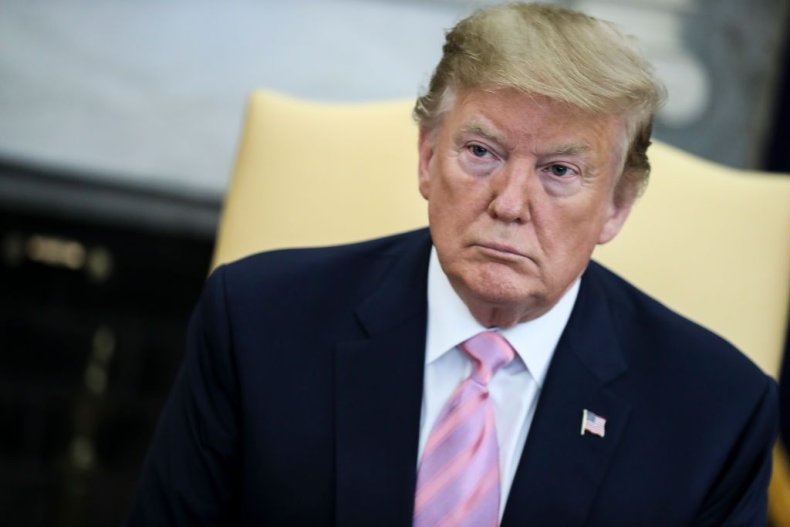 Colbert lambasted the president over the remarks. "No you didn't. Obama didn't have a child separation policy. Remember, it was announced as a change of policy by Jeff Sessions. He called it 'zero tolerance,' as in your feeling towards Mexicans," the comedian said.
CNN has fact-checked the president's comments, concluding they were false. Under Obama, migrant children could be separated from their parents but only in instances of concern for the child's safety or when an adult could not be proved to be the child's legal guardian.
The child separation crisis came to the fore last spring when Trump ramped up the enforcement of preexisting federal immigration laws. In April 2018 Jeff Seesions announced the Justice Department would operate a zero tolerance policy, prosecuting 100 percent of illegal border crossings and, as a result, children were separated from their parents as the adults went to jails to await criminal proceedings and the minors were sent to detention centers.