Video: Stephen Colbert Ponders Rising Tensions in Middle East, Arrival of U.S. Military—'The Worst Throwback Thursday Ever!'
Late night comedy host Stephen Colbert has lampooned the administration of President Donald Trump, drawing comparisons between growing tensions between the U.S. and Iran to the run-up to the U.S.'s invasion of Iraq more than a decade earlier.
"Rising tensions in the Middle East, American military move to the region based on questionable intelligence? The worst throwback Thursday ever," The Late Show host joked, prompting cheers from the audience.
Earlier, Colbert joked that a potential conflict with Iran would draw attention from the president's current trade war with China, throwing in a mocking reference to Trump's calls for a greater military presence on the southern border with Mexico.
"There is nothing better for taking your mind off a looming trade war than a looming war-war," the comedian said, opening the segment. "The administration sent an aircraft carrier, a bomber group and other warships to the Persian Gulf region. They were deployed from their previous assignment patrolling the Mexican border," he added.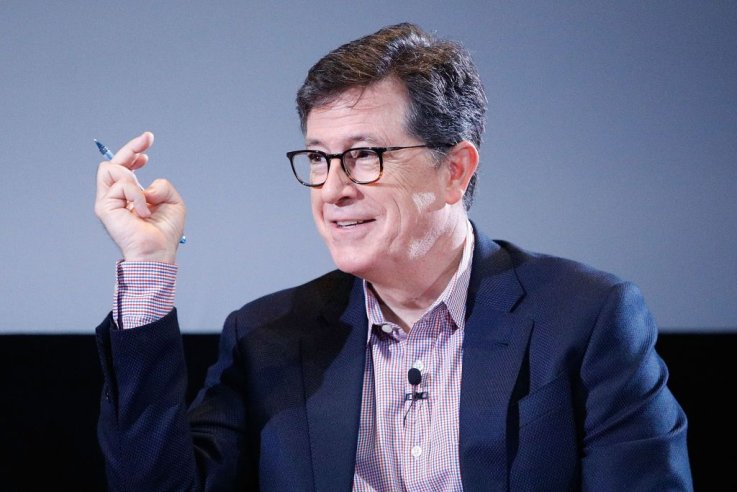 The late night comedy show host also made more direct comparisons to the build-up to the war in Iraq, comparing Secretary of State Mike Pompeo's failure to present credible evidence of the Iranian threat to Colin Powell's lobbying of the United Nations in 2003.
"Pompeo went to Brussels this week to explain to our allies why the U.S. is so concerned about Iran," Colbert said. "But, European officials say that Pompeo didn't show us any evidence. Well that is not right, we know that if you want to make a case for a war in the Middle East you have to present air-tight evidence like this vial full of Sweet'n Low," he added, cutting to an image of the former Secretary of State holding a model vial of anthrax while addressing the UN Security Council.
Washington has been on a collision course with Tehran for over 12 months, after Trump withdrew the United States from a 2015 nuclear deal with Iran that had ushered in a period of rapprochement with the Islamic Republic.
However, relations have reached a nadir since May 5 when the United States announced it would be moving the the USS Abraham Lincoln Carrier Strike Group to the Persian Gulf. Since then, four oil tankers and infrastructure belonging to Iran's rival, Saudi Arabia, have been targeted in the nearby area.
Despite bellicose statements on both sides, the Associated Press reported Thursday that the president had said he hoped current friction would not lead to war. "I'm sure that Iran will want to talk soon," Trump wrote in a tweet Wednesday, reiterating his belief that fresh sanctions imposed on Tehran and the Iranian regime's desire for economic relief will ultimately bring them to the negotiating table.