Video: Stephen Colbert Rips 'Awful' Tucker Carlson—You're More Than 'Naughty'
Late night TV comedian Stephen Colbert has lambasted Fox News anchor Tucker Carlson over a series of sexist comments he made on the radio between 2006 and 2011.
Hosting The Late Show on Monday, Colbert excoriated Carlson over misogynistic comments he made to Bubba The Love Sponge Clem, whose real name is Todd Alan Clem, on WWBA Tampa. The old recordings were uncovered by Media Matters.
"A lot of people say terrible things… and by a lot of people I mean Tucker Carlson," Colbert said. "He has been saying just awful stuff, for years," Mediaite noted.
"In fact, between 2006 to 2011 Tucker spent an hour a week calling into a shock jock radio show hosted by a gentleman named 'Bubba The Love Sponge.'"
Colbert highlighted a 2010 recording in which Carlson attacked Supreme Court nominee Elena Kagan. "I feel sorry for her in that way. I feel sorry for unattractive women," Carlson said, adding that her problems were "fundamental" and she would ever be an attractive woman.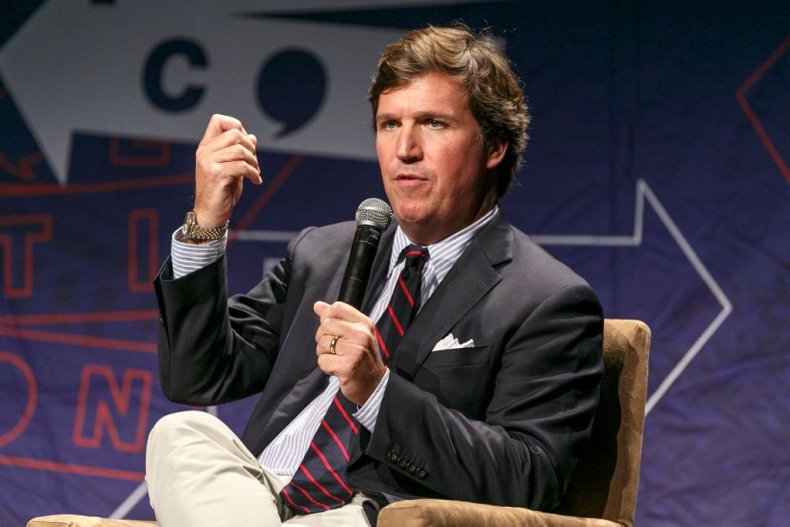 The Late Show host said in reference to the recording that "evidently Tucker is none too kind to the ladies" and called the Fox News host a "mouth breather."
The controversy surrounding Carlson's comments to WWBA Tampa have also focused on his apparent defense of former cult leader Warren Jeffs.
Jeffs, the president of the Fundamentalist Church of Jesus Christ of Latter-Day Saints, was convicted in 2011 of two counts of child sexual assault. He is currently serving a sentence of life plus 20 years for the Felony charges.
"He's in prison because he's weird and unpopular and he has a different lifestyle that other people find creepy," Carlson said on the show, seeming to explain away Jeffs's crimes. It took Clem to clarify the matter. "No, he's an accessory to the rape of children and that is a felony. A serious one at that," the radio host said.
Colbert was unequivocal in his criticism. "Let's be honest. You're awful on so many levels," the comedy show host said. He added that musician R. Kelly might have found a character witness in Carlson.
Kelly has been indicted on 10 counts of aggravated criminal sexual abuse against four women, three of whom were minors at the time. Kelly has pleaded not guilty to the charges.
In a blanket statement to the media, Carlson has remained unrepentant over the comments. "Media Matters caught me saying something naughty on a radio show more than a decade ago. Rather than express the usual ritual contrition, how about this: I'm on television every weeknight live for an hour. If you want to know what I think, you can watch. Anyone who disagrees with my views is welcome to come on and explain why," the Fox host has said.
Colbert had a response to this reaction. "Tucker, when you defend child brides you don't go on the naughty list, you go on that list where you have to go door to door to tell people you just moved into your neighborhood," the comedian said.