Video: Stephen Colbert Torches Donald Trump's Wall Speech: 'At This Point I Think He's Just Reciting Avant-garde Poetry'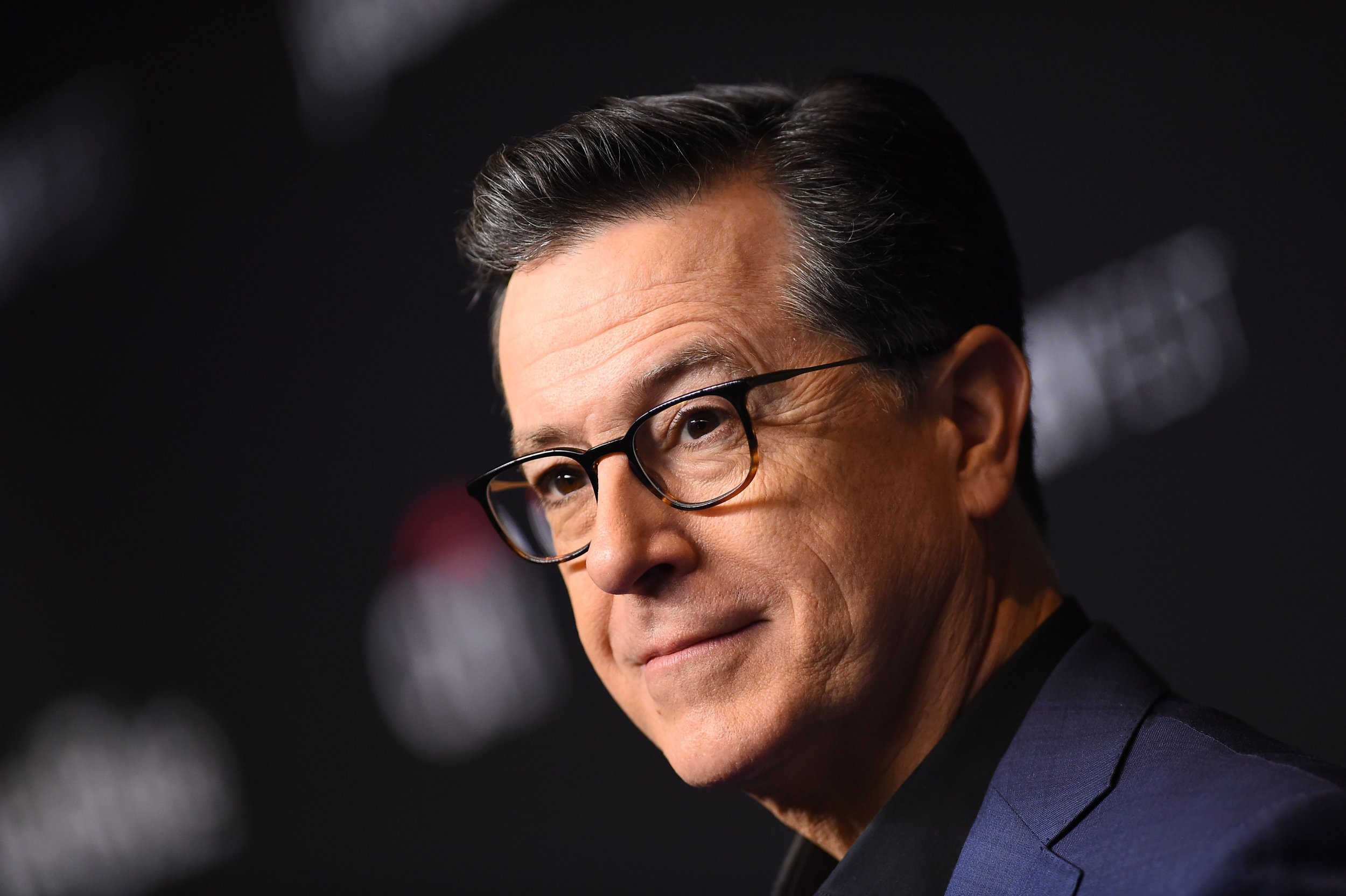 The syntax of President Donald Trump was once again a focus for Stephen Colbert's satire in the CBS host's latest show.
Colbert introduced a regular segment called "Chopper Talk" which mocks the president's habit of talking to reporters before he is about to board a helicopter, often with Trump having to raise his voice to make himself heard.
In the segment on The Late Show With Stephen Colbert on Wednesday, Trump, before boarding a flight to Texas for a fundraiser, was speaking about the proposed border wall between the U.S. and Mexico.
In the clip, Trump said: "We built a lot of wall, a lot of wall and it's new wall. You know when we ripped down an old wall and then replaced it, it's called a new wall and that's what we've done. A lot of wall is going up and every place we build the wall, it's less and less."
With a look of incomprehension, Colbert turned to the camera and outlined what he felt was a shortcoming in the president's logic.
He paused for effect before telling the audience, "My mouth is dry and my heart is just racing in a panic, trying to follow that sentence. At this point I just think he is trying to recite avant-garde poetry."
Colbert then went on to mimic an improvised piece of verse, and while lampooning the president's voice, he said, "A wall is going up, it is new, old is down, and now a new, a wall in every place and less and less you know.
"I should have been a pair of ragged claws, sculling across the walls of silent wall," Colbert added with a nod to beat poetry, and to much laughter from the audience.
Also on Wednesday, Trump expressed his concerns about illegal immigration during a roundtable with officials and ranchers in Texas.
He said that he would have to "call up more military," to send to the border. He also criticized media outlets that have not counted the construction of replacement barrier along the border as "new" sections of his wall, CNBC reported.
Meanwhile, a militia group with the name of United Constitutional Patriots (UCP) has pledged to station themselves at the border until the wall has been constructed.
U.S. Customs and Border Protection Commissioner and Acting Homeland Security Secretary Kevin McAleenan warned in March of an "unprecedented" crisis with immigrants trying to enter the country.