Video of Students Protesting School's Handling of Violence Against Women Viewed 7M Times
A viral video of a protest at the University of Delaware has been viewed more than 7 million times since it was posted to TikTok on Wednesday.
The protests follow the arrest of 20-year-old Brandon Freyre, a sophomore at the university who was accused of beating his ex-girlfriend for more than four hours in an off-campus apartment.
The university did not release a statement until four days after the incident on Friday and students protested the lack of transparency around the incident.
In the video, which was uploaded by Kiera Spann who goes by @famousblonde on TikTok, hundreds of students walked down the street with various homemade signs. The song "Rise Up" by Andra Day played in the background of the video and on-screen text explained the context of the protest.
"A female student was beaten for 4 hours, blinded with spray paint, thrown down the steps by a male student at the University of Delaware," the text reads.
The video showed students walking past a house on campus with several male students on the deck. "His friends sat by laughing as we protested," the video read. Reports stated that the student's roommates were home at the time of the incident.
Spann said she found out about the incident on Sunday after a friend texted her a link to a news report. "I was kind of terrified because we didn't hear anything about this," Spann told Newsweek. "This happened Thursday night, no one even knew until Sunday or Monday. But no one had any idea so it got spread around by word of mouth."
Spann said the first protest, which was filmed in the TikTok, was organized last minute and occurred on Tuesday afternoon. "We did get a lot of attention, we marched all the way down Main Street," Spann said. "Lots of people were stopping and asking what was going on, and the crazy thing was half of the people that were talking to us didn't even know about it yet because at this point no one had reported it except for a couple of local news stations...so we were informing people."
According to Spann, the university did not immediately put out a statement about the violent situation, the status of the victim, or any future safety plans for students on campus.
"The fact that something so violent and aggressive happened less than five minutes from our main campus and the school didn't feel the need to say anything until after it had national attention it's really scary because that could have happened to me, it could have happened to any of my friends here," Spann told Newsweek.
The university has released a statement since Spann's video went viral on Tuesday afternoon.
The video shows students holding up various signs, some reading "protect your students not your reputation," and one read "being a victim of violence shouldn't be a part of the 'college experience.'"
Another protest was held Wednesday evening and more than 500 students attended, according to Spann.
According to a survey of over 181,000 students published by the Association of American Universities, more than one in four female undergraduate students from 33 large universities reported experiencing some form of sexual assault since enrolling.
Another 14 percent reported intimate partner violence and among all students, more than 24 percent believed "sexual assault and sexual misconduct was either "very" or "extremely" problematic at their school." The study reported that fewer than 30 percent of female victims sought help or counseling from their schools.
The viral video continues with statistics about violence against women and said the students will not stop "until the university acknowledges and changes." The university suspended Freyre and he was banned from visiting campus after his arrest on Friday. If convicted of the charges, he could be expelled from the university.
In a statement from the university, Vice President of Student Life José-Luis Riera wrote that the fraternity Freyre was a part of revoked his membership. The statement said that if an investigation proves the fraternity was involved in any way, an investigation will be launched.
"We are writing to acknowledge the harm inflicted, denounce the violence reported, and call for our community to come together and advance our goals of a campus climate free of all violence," the statement read. "Including gender-based violence and violence against women."
Freyre was charged on October 10 after reports came in last Friday about an assault. According to police, the female victim was Freyre's ex-girlfriend. The two got into an argument at an apartment, according to reports.
Police reported that Freyre damaged some of the victim's belongings before he "struck the victim with blunt objects, sprayed her in the eyes with spray paint and threatened to kill the victim if she contacted police. He next strangled her to unconsciousness," police said in a statement.
According to reports, Freyre prevented the victim from leaving the apartment by blocking the exit for about four hours. He then threw the victim down a flight of stairs but she was able to flee the scene and call the police.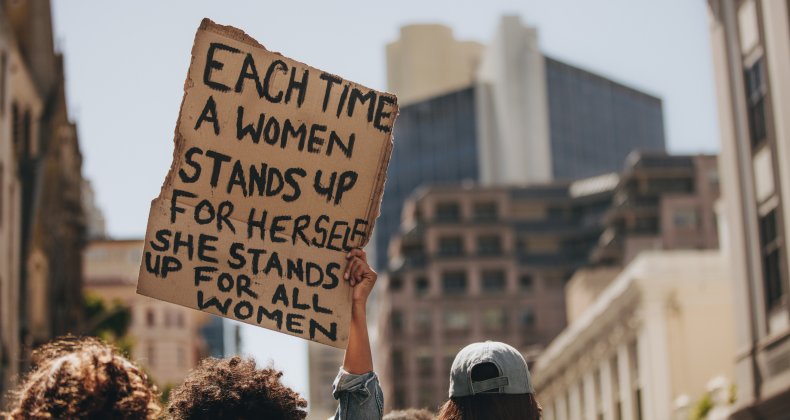 Shortly after the female contacted police, authorities located Freyre at his apartment and arrested him without incident. He is being charged with at least six charges including second-degree kidnapping, strangulation, terroristic threatening, criminal mischief, and assault.
The victim has not been publicly named but police said in a press release that she was transported to a hospital to be treated for non-life-threatening injuries. Court records show Freyre was released from jail on a $38,100 cash bail.
Students still believe the school could be taking more necessary actions to keep students safe on campus. They've released a list of demands which highlight transparency from the university as well as increased domestic violence education.
"I wish I could say that I was surprised," Spann told Newsweek. "This should not be the norm that schools cover this kind of thing up. I think it should be expected that schools do something about protecting their female students. But this isn't just a problem at the University of Delaware, this is a problem nationwide with schools covering up things because they want to protect the way that their school looks."
Newsweek reached out to the University of Delaware but did not receive a comment in time for publication.