Terrifying Video Shows Teen Boy Falling Off Roof While Working Construction
A video of a 14-year-old boy's horrific fall from a roof this past winter was shared by local police on Friday. The accident left him with serious head injuries, and his current condition is unknown. Now, the construction company the teen was working for at the time is being punished by the Department of Labor.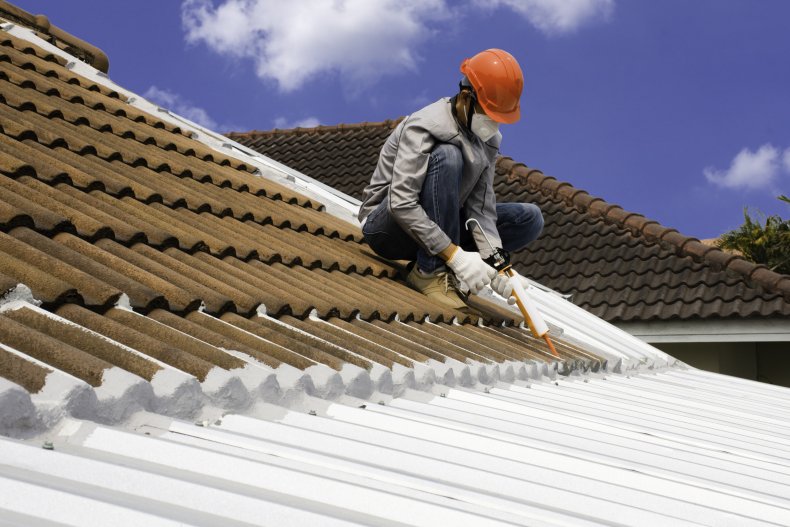 The fall occurred in the town of Berea, Ohio, on December 17, and the Occupational Safety and Health Administration (OSHA), a Department of Labor agency, released a statement calling into question the safety precautions or lack thereof on the site.
"Immediately following this serious incident, the company's owner and three other workers put on personal fall arrest equipment to complete the roofing work in an apparent attempt to conceal the fact that fall protection was not in use at the time of the injury. The equipment had been in the employer's job trailer onsite when the boy fell," according to the Department of Labor.
Video of the incident is seen below.
The Berea Police Department, which released the video, said the boy was critical after falling from the townhouse. Inspectors reportedly discovered the owner of the company, Double M Roofing and Construction and three of his workers tried to cover up the nature of the safety equipment after watching security camera footage from a nearby home.
OSHA cited the contractor for six separate violations. The issued citations are for two willful, three serious, and one other-than-serious violations of OSHA's safety standards.
One of the citations involves the capacity to which the teenager, whose name was withheld due to him being a minor, was being used at the job. Though employed by the company, the Department of Labor reported he was too young to be doing construction work at heights or working on a ladder.
Following the boy's fall, company owner Melvin Schmucker and three workers were allegedly observed putting on personal fall protection equipment in what investigators say was an apparent attempt to cover up that the protection wasn't used. The Department of Labor's news release reported the equipment was in the company's trailer during the time of the accident.
Two weeks after this incident, OSHA also reportedly found Schmucker and four of his employees were installing roofing materials at more than 22 feet from the ground, again without fall protection equipment being used.
The company has been fined $73,533 in penalties. It has 15 days to comply with the citation, request an informal conference with the area director of OSHA or contest the findings with the independent Occupational Safety Health and Review Commission.
Newsweek contacted Double M Roofing and Construction for comment but has not heard back as of press time.