Video: Three Rare Baby Sand Cats Born in Israeli Zoo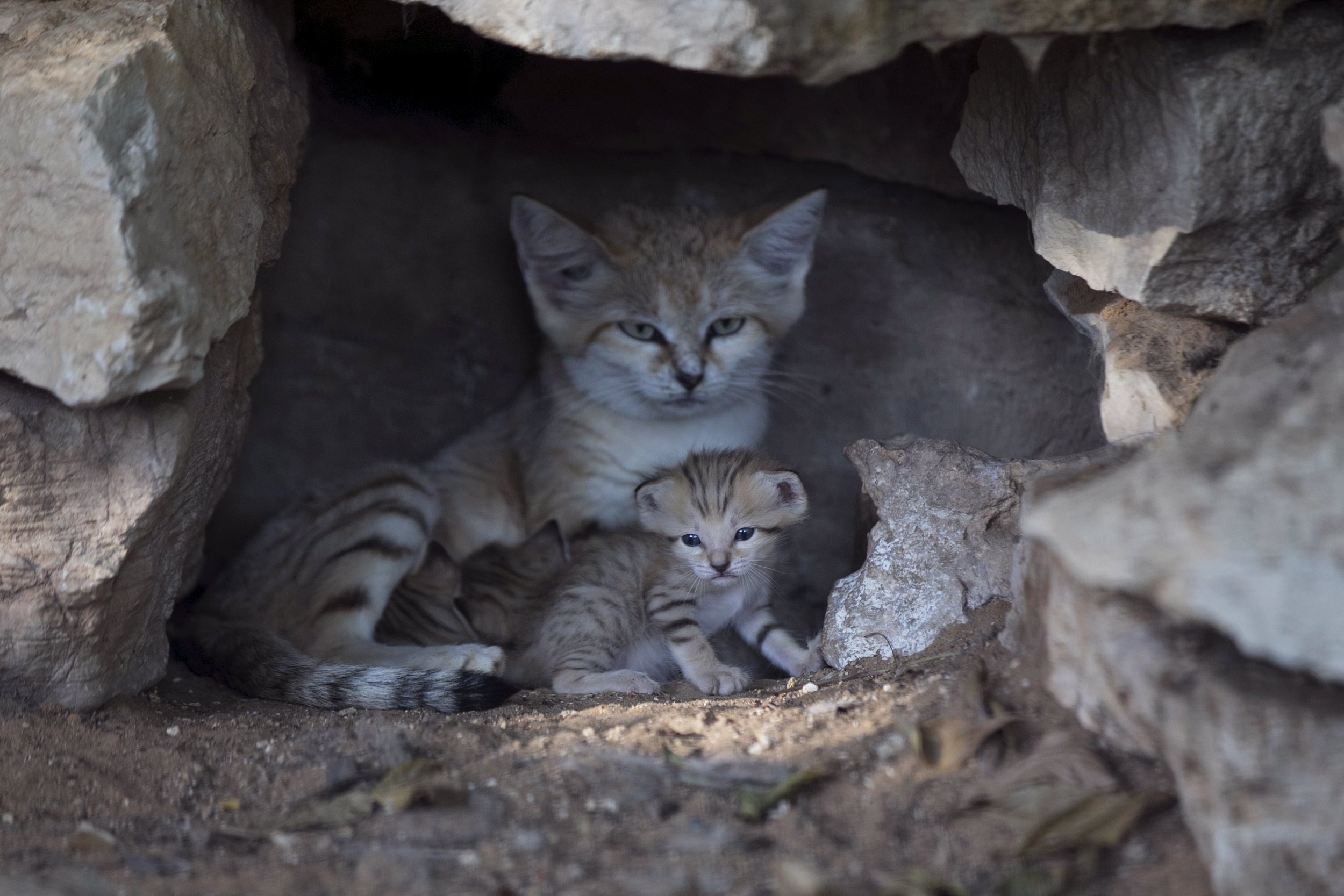 Three baby sand cats, a rare breed of endangered wildcat, have been born in an Israeli zoo.
Rotem, a sand cat from Germany, gave birth to her kittens three weeks ago at the Ramat Gan Safari Park, outside of Tel Aviv.
Indigenous to Jordan and Israel, sand cats, which are small and particularly fluffy even as adults, are the only cats primarily found in true desert environments. Sand cats were found in the Sahara Desert and parts of the Middle East, Africa and Asia, according to the International Society for Endangered Cats, but today mostly exist in captivity. The gestation period for a sand cat is generally two months.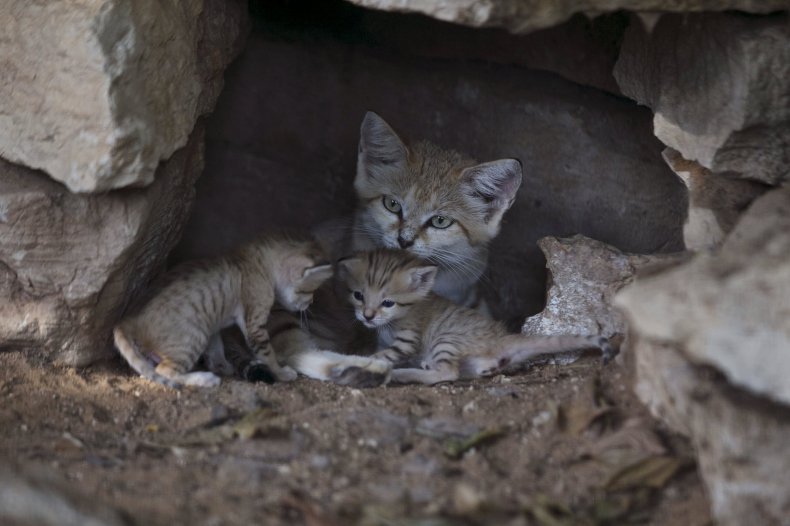 A video published on Tuesday shows Rotem taking care of her kittens to the sound of excited zoo visitors in the background.
While zookeepers knew Rotem was pregnant, they didn't know the exact date when she'd give birth, The Times of Israel reports. After Rotem's partner from Poland, Sela, died last year, a Swedish-born partner, Kalahari, was brought in to be Rotem's companion. The pair were initially disinterested in each other but were left alone together unobserved, Haaretz reports. Workers at the zoo didn't know for a period if they had mated for not.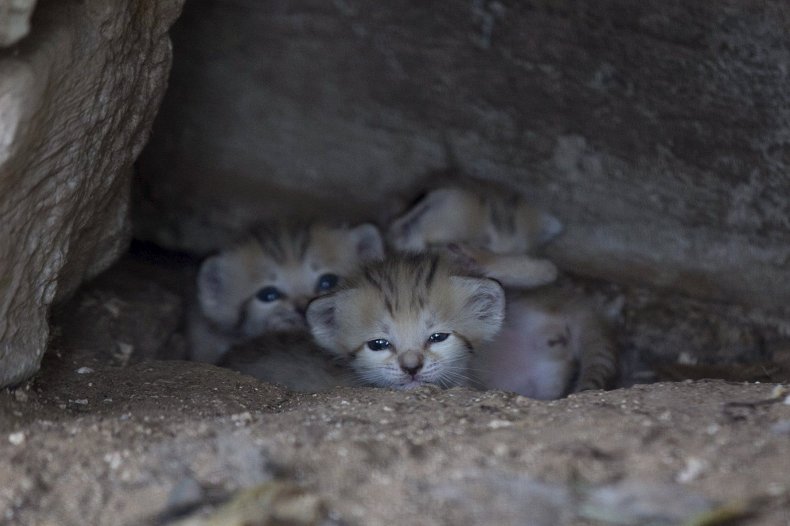 Zookeepers were worried at the lack of attraction, but as Haaretz said: "Maybe [Kalahari] put a bag on his furry head."
Rotem gave birth to four sand kittens in 2012 with then-partner Sela.
More photos of the Rotem and her newborns are on the zoo's Facebook page.