Video: Tourist Steals Dying Dolphin From Chinese Beach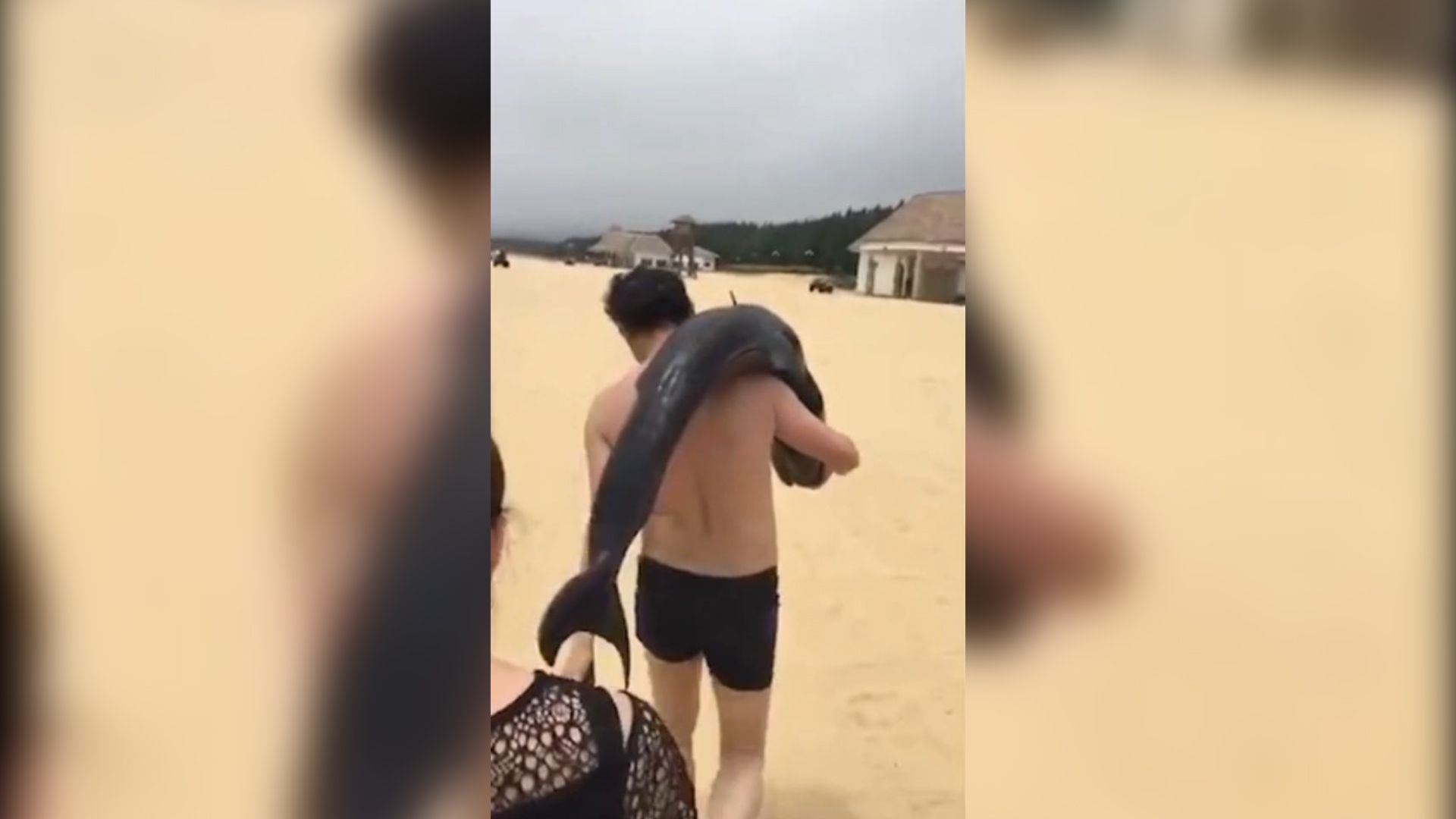 Authorities are looking for a man who was filmed stealing a dying stranded dolphin from a beach in southern China on Tuesday.
Footage of the incident shows a man in black swimming shorts carrying a small dark dolphin with one hand and his cell phone with the other, at Hailing Island (Yangjiang), in Guangdong province.
A woman can also be seen following behind him. The dolphin appears to be lifeless.
A local fisheries bureau official told Btime.com that authorities have launched a probe into the incident. According to the official, witnesses say the dolphin was stranded on the beach and stopped moving when the man approached it, picked it up and placed it in his car. The man then reportedly drove off.
"We received reports from witnesses saying there was a dolphin that had got stranded on the beach and looked like it was about to die when it was found," the official, who was not named, said. "The man, thought to be a tourist on the island, was then seen to have carried the dolphin away on his car… he will be punished when he is identified."
"Dolphins are protected animals [in China]. Whether it was dead or alive, he should have called the authorities for help."
The video was posted to Miaopai, a popular Chinese video sharing and live streaming website, on Wednesday. It has since attracted nearly six million views and hundreds of comments from users, mostly condemning the man for his actions.
"Is he going to boil the dolphin [for food]? This is simply disgusting," one user wrote.
Another added: "These people are like savages. They should be punished and made to pay hundreds of thousands of yuan."
According to Medium, the man has since been identified as a tourist who has already left the island. Authorities intend to hold him accountable and are currently working to obtain his identity and location.