Video: Tucker Carlson Loses His Cool While Interviewing Smiling Official from 'Hostile Power' Mexico—'Now, I'm Getting Mad'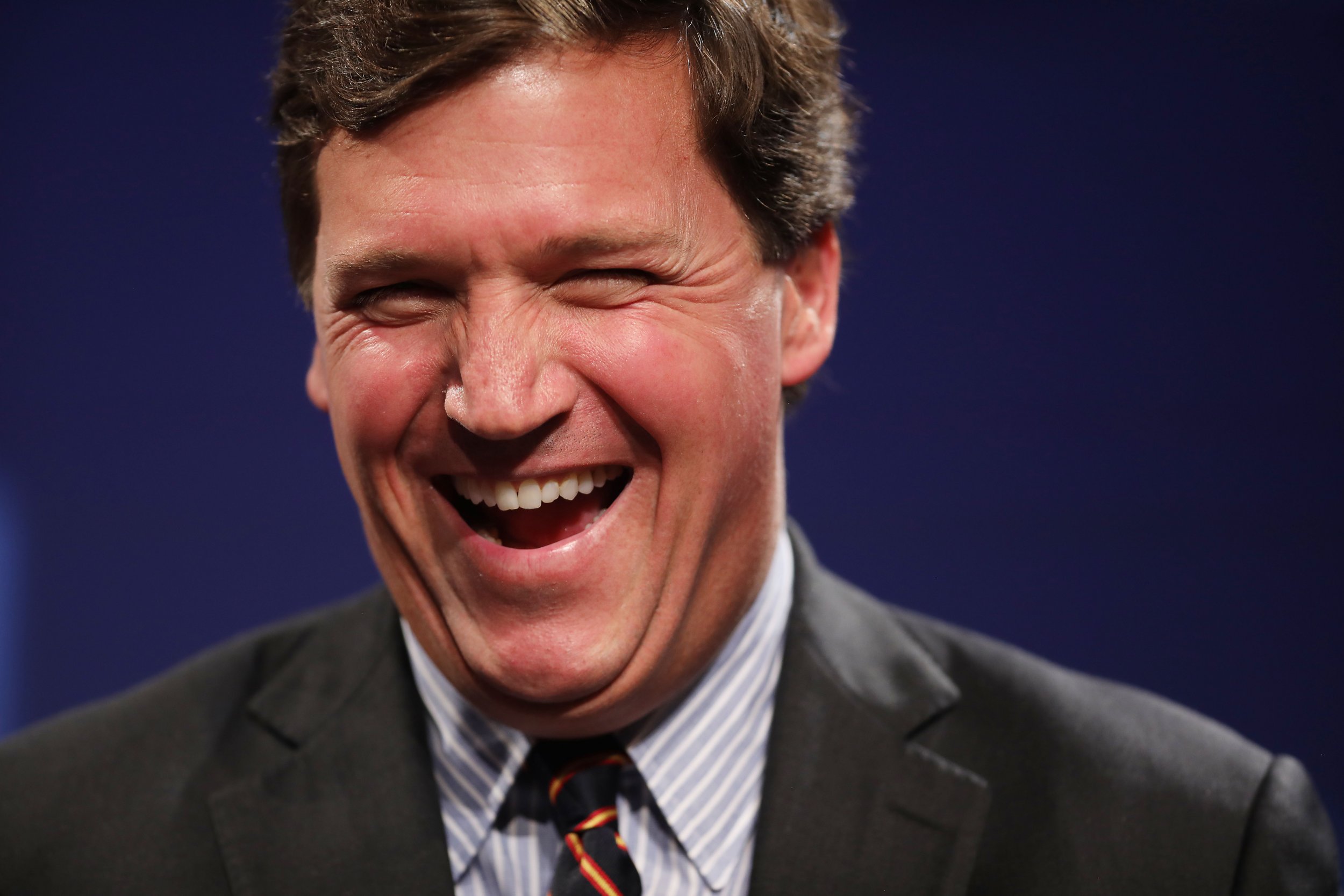 Fox News host Tucker Carlson got riled up in an interview with a Mexican official over the country's treatment of citizens from neighboring Central American states.
Carlson was speaking with Juan Hernandez, secretary of migrant and foreign affairs for the state of Guanajuato on Wednesday's edition of Tucker Carlson Tonight.
With President Donald Trump's threat to close down large sections of the Mexican border coming under fire, Carlson suggested there was hypocrisy on Mexico's part, as the U.S.'s southern neighbor does not allow people from other Central American countries to stay longer within its borders.
Carlson brought up comments Hernandez had made 15 years ago, in which the official referred to the 100 million people in Mexico and the 23 million Mexicans living in the U.S. as "a united nation."
Carlson said (via Fox News): "I wonder if a government takes that position, that it's sending foreign nationals into your country. That's a hostile act. So why are we sending money to a country committing hostile acts against us?"
Hernandez said "it was not a hostile act at all" and that "the United States and Mexico are friends, they are partners."
He added that the U.S. migration system is "is still broken," suggesting Mexico should work as a bloc with the U.S. and Canada to tackle the issue.
But Carlson then asked Hernandez why Mexico did not stop migrants from Central America before they got to the U.S.
"Instead, Mexico is encouraging them to come here. That's not the behavior of an ally... that's an act of hostility. You can lie about it all you want," said Carlson.
A smiling Hernandez replied: "Don't call me a liar... These are individuals escaping hunger and violence...These are good people. Looking for a better life. These good people, these are not bad people."
Carlson countered: "Why not let them stay forever? But remain Guatemalan and Hondurans... and they can account for a third of your population? Why would that be bad?
"Why are you kicking them out after a year?" Carlson asked, referring to the length of visa those citizens get from the Mexican government.
Hernandez said: "Mexico today has now deported more people to Central America than the U.S. has."
Carlson appeared to lose patience with this, disputing the figure and interrupting Hernandez, who tried to say that the Mexican government is trying "to do the right thing."
Carlson said: "Mexico is a hostile power that is seeking to undermine our country and sovereignty."
"It's nauseating, you're not doing the right thing, now I'm getting mad, I'm going to stop this," he added, before the segment ended.