Video: 'Unprecedented' Sandstorm Kills Two in the Middle East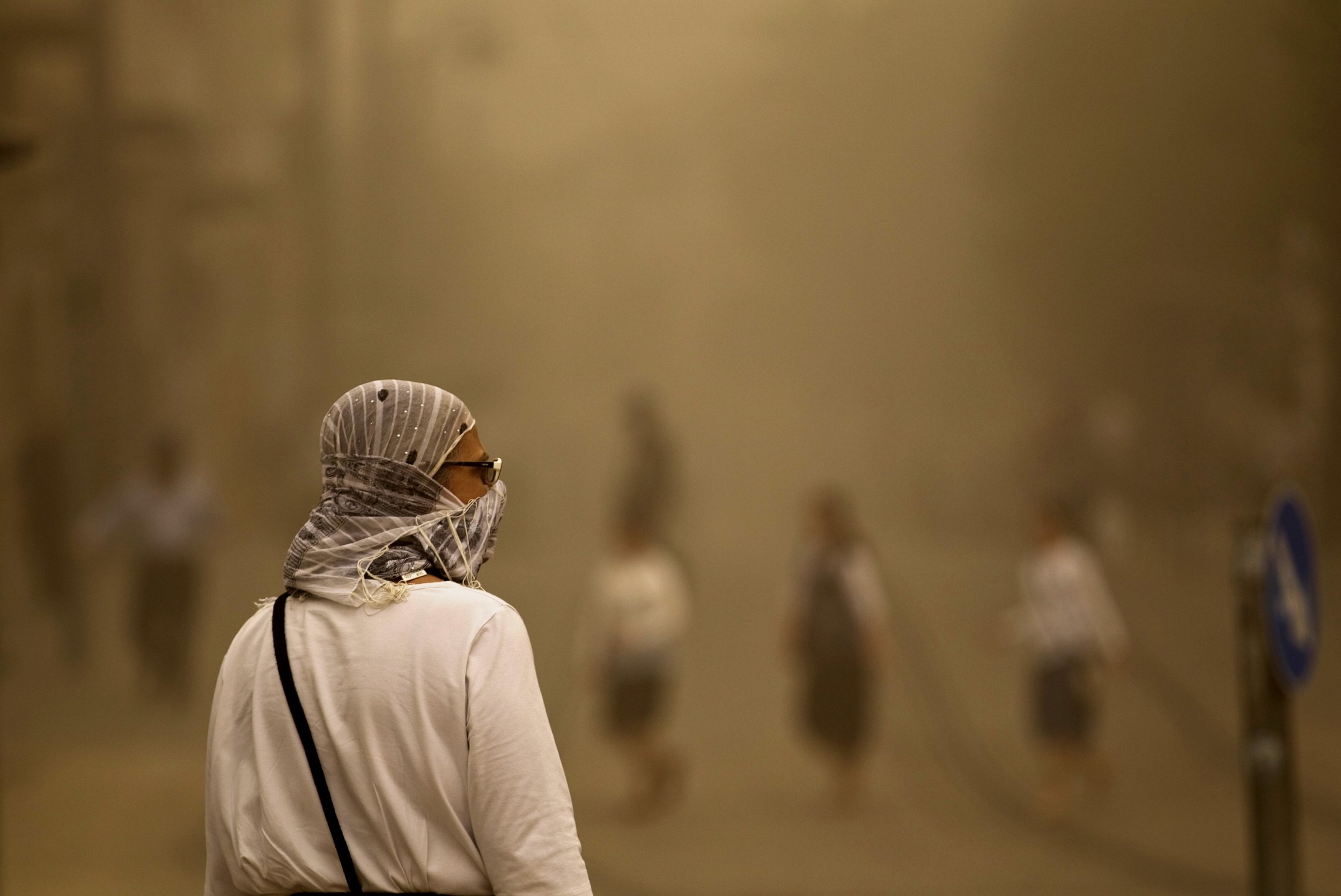 Two people have died and dozens have been hospitalized after severe sandstorms in the Middle East swept through the region on Monday and Tuesday.
The sandstorm—which is "unprecedented" for this time of year, according to the meteorological department at Beirut's Rafik Hariri International Airport—first hit the eastern Syrian area of Al-Mayadeen in Deir al-Zour on Monday before spreading to the Syrian capital, Damascus, and the city of Homs, Al Jazeera reported. According to pro-government Syrian media, the storm caused a halt in fighting and led the government to pause airstrikes against rebel militias in the north and center of Syria.
Both deaths caused by the sandstorm occurred in Lebanon, where more than 80 people were taken to the hospital for breathing difficulties. One of the dead was a 70-year-old man who was found on his roof after suffocating. The other was an asthmatic Syrian woman, according to the Lebanese state news agency.
The storm also affected parts of Israel, Jordan, Syria, Cyprus and Lebanon. Israel's weather service said the storm could particularly affect the elderly, young children, pregnant women and those with heart or lung problems, Haaretz reported.
It's not the first time this year the Middle East has been disrupted by sandstorms. Last month, air and road travel in Jordan, home to Zaatari, the region's largest refugee camp, experienced a combination of extreme temperatures and a sandstorm. In February, a cyclone-induced sandstorm raised air pollution levels in the region and forced flights to be grounded at airports in Egypt and Israel.
The sandstorm is expected to last until Thursday, according to the Meteorology Department at Beirut International Airport.
Video: 'Unprecedented' Sandstorm Kills Two in the Middle East | World